FB has kindly sent in a number of pictures of his tree in various stages of lighting. For thse statistically minded, it is a 7ft tree with 2 x 260 multi coloured lights, 1 x 180 brilliant white lights and 200 + decorations.
He says the first is of the tree in a lit room. "We know the star is bent but that's because our parrot loves to sit on the top of the tree a play with it. We got sick of fixing it. No the cat is not a present she's just lazy. "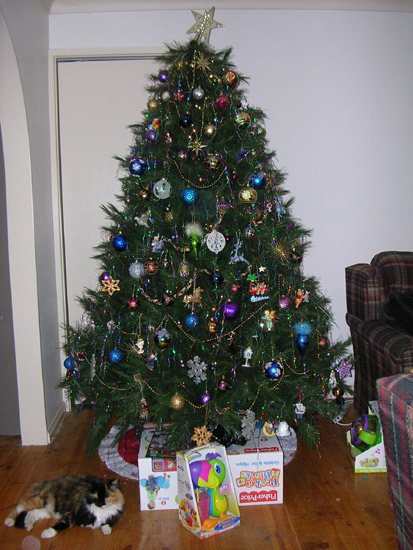 "The second is of the tree with the room semi-lit and slightly longer exposure. I was trying to bring out the lights because there is around 700 of them on this tree and they don't show up well on camera."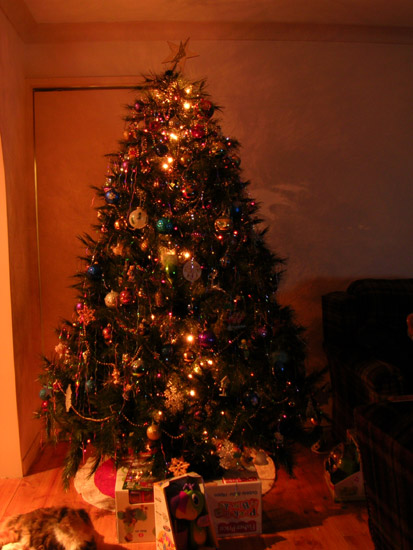 "The third is the tree in a dark room which shows up some of the coloured lights but they are a bit overpowered by the bright white lights that run up the centre of the tree. I probably should have turned them off before I took the pic."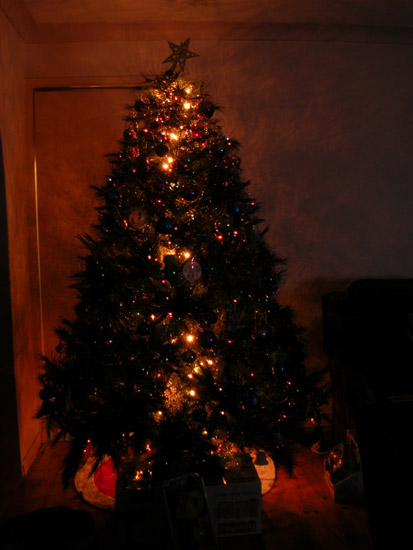 To enter the competition email pictures of your tree or substitute to trees@the-riotact.com by 8pm 20 Decemer 2006.