Kerces and I went along on Saturday night (leaving immediately after the grand final) to see the RMC's beating the retreat and, more importantly the 1812 overture with cannons.
World+dog had a camera and was trying to get "the right shot" which was annoying, especially as we were too. To be honest I think holding it at the War Memorial took some of the zing out of the event, the parade and band got a bit lost in the vast space for all that it better accommodates the ever growing throng at the event.
Regardless nothing beats hearing the 1812 with the boom of the cannons in the finale and I managed to get a decent picture too.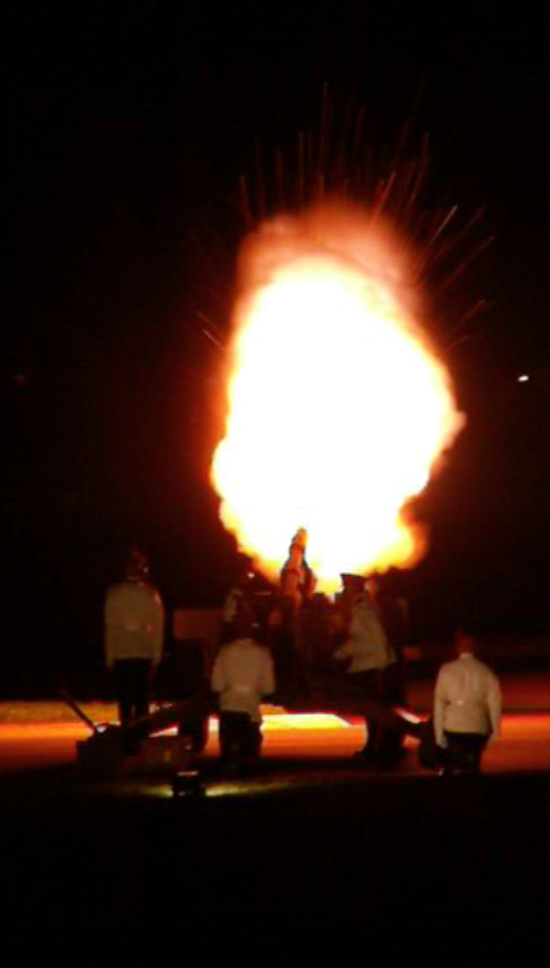 And I think the audio captures the guns and fireworks nicely too.
Da Da Da… Da Da Da… Da Da Da… Dum Dum… BOOM!
Taking things back to the start and using Kerces energetically taken photography (the cannon is mine!), we were greeted by smiling, helpful cadets.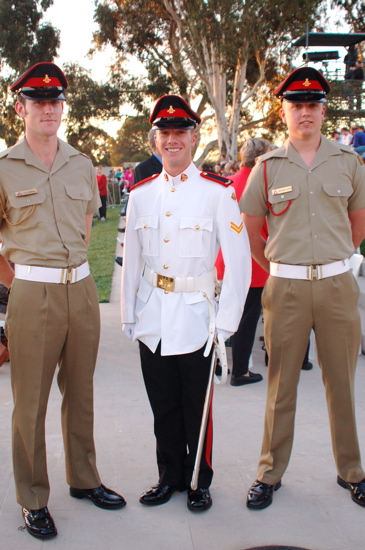 It was still light when the bugling started, complete with the shoulders of those in front.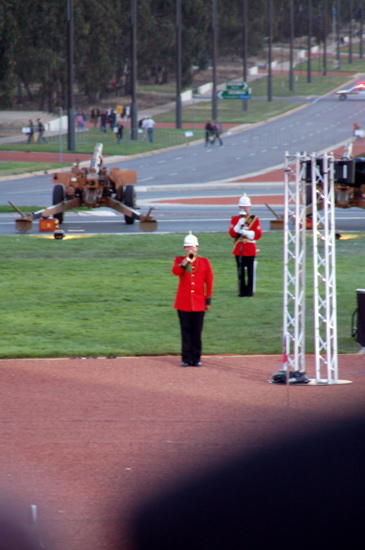 The band (an amalgam of RMC and Newcastle) did a minimal amount of marching but did line up nicely at the start.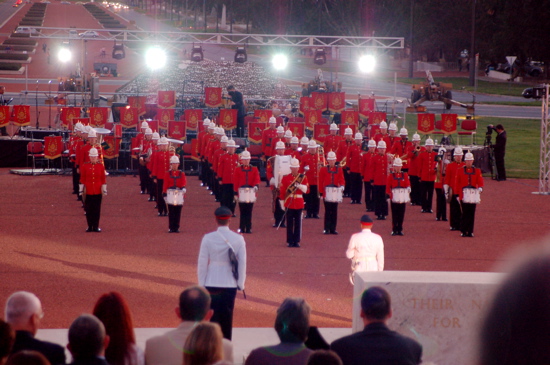 The drill sergeants were very impressive with their pace measuring sticks.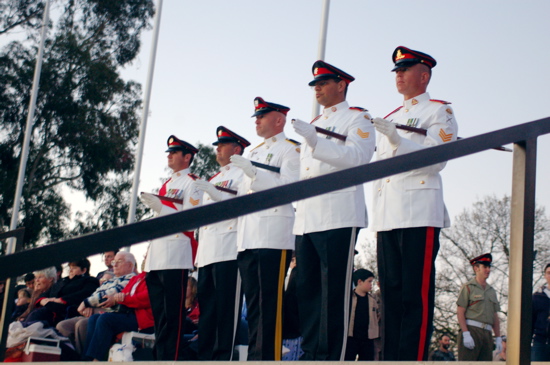 The Army Banner, rather than RMC's colours was marched around as the sun set.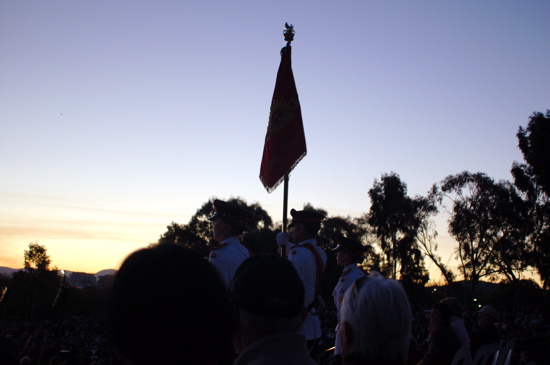 And the volley of rifle fire in the darkness did very peculiar things to Kerces camera.