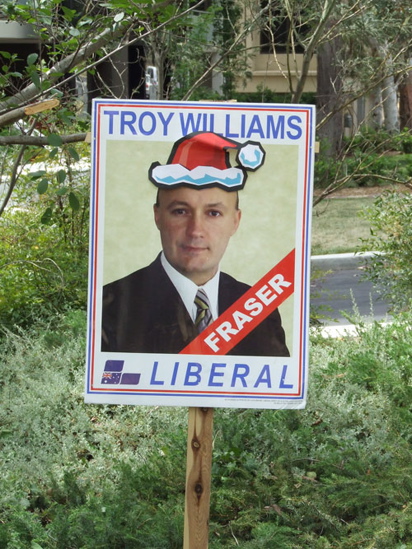 When I saw the ABC headline "Williams nominates for Fraser" I thought to myself "I wonder how long it will take for all the stickers on road signs to finally dissolve this time".
Imagine my surprise to discover they weren't talking about the Liberals' Troy Williams but rather the ABC's go to man on constitutional matters, academic George Williams (and he wants to run for Labor of course).
We can only hope Troy runs again for the Liberals.
Weekly Newsletter
Every Thursday afternoon, we package up the most-read and trending RiotACT stories of the past seven days and deliver straight to your inbox..
The spectacle of two baldies on the ballot with the same name will possibly be the most interesting thing in Canberra for a federal election.