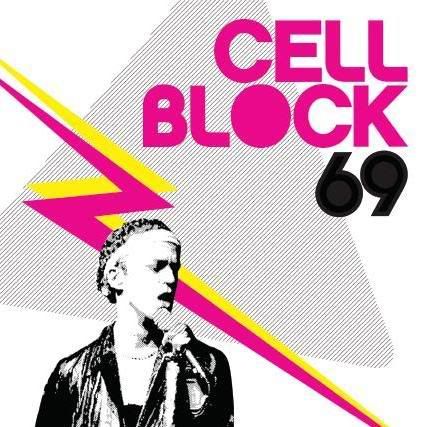 Only once in a lifetime does the worlds most influential band reform annually and this is one of those once in a lifetimes!
The music press has been hailing CELL BLOCK 69s unique live performances the world over yet some so-called "critics" describe their annual 'last ever performance showcases' as superlicous, vainglorius and cocky, which is not as complimentary as it sounds rolling off the tongue, your tongue. However, as always, CELL BLOCK 69 continue to set rock trends whilst other so-called "contemporaries" follow the rock trends that CELL BLOCK 69 continue to set. Bands such as The Police, Genesis, Led Zepplin, The Sex Pistols, Rage Against The Machine, John Farnham, Smashing Pumpkins, Kraftwerk, Devo, The Spice Girls, The Verve, Happy Mondays and the Inspiral Carpets have all recently reformed, blatantly purloining the idea from the totally awesome collection of Coreys that is, the mighty, CELL BLOCK 69, who have been reforming annually for what seems quite some time now. And why wouldn't they?!
It's a totally rad idea that is like, awesome to the max! In fact it's totally awesome to the highest level of max which must be like, totally awesome to the maxi priest!! CELL BLOCK 69 themselves, don't mind so much, well, let's say, they are numb to the pain of the theft of their intellectual property, for they are numbed by experience. In scientifically proven fact, many of these newly reformed so-called "legends" will be performing songs they stole from CELL BLOCK 69. Indeed, in many ways, it's been a tough, tough year for the worlds, greatest and by far the sexiest band, CELL BLOCK 69. Let's hope 1987 is much better to them.
CELL BLOCK 69 return to Canberry, Australia to perform at 'SUN SETS – Summer 07'.
tix $20+b.f. @ Landspeed and inthemix.com.au
Saturday, December 22, 2007 at 12:00pm
End Time:
Sunday, December 23, 2007 at 4:00am
Location:
Sunsets 07
Street:
The Ampitheatre, Commonwealth Park
City/Town:
Canberra, Australia