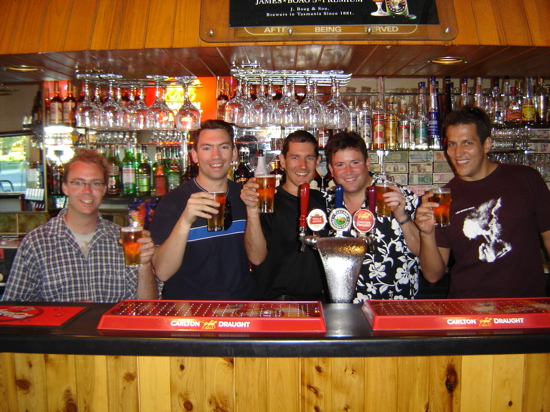 ACT Fire Brigade has extinguished a small kitchen fire at El Dorado's restaurant, Badham Street, Dickson.

Fire occurred in a deep fryer and was contained to the kitchen.

No damage to kitchen.

Approx 35 staff and guests safely self evacuated and have now been permitted to return back inside.

Two fire pumpers and a command vehicle on scene.

Time of Emergency Triple Zero (000) call 9.14pm.
[Courtesy ESA, photo of a much younger RiotACT crew behind the bar of El Dorado in 2005 after Cleo magazine had named it one of the "best places to meet hot single men in Australia" (possibly mistaking it for Manuka's El Rancho of the time) ]