For all of you interested in soulful and innovative musical stylings, The Street Theatre will be presenting two free performances this afternoon (Friday 18th) from 5:30pm and tomorrow afternoon (Saturday 19th) from 3pm, supported by the Canberra Festival and You Are Here. Bookings for both events are essential and can be made over the phone on 6247 1223, online at www.thestreet.org.au or by popping into the box office.
NATHALIE NATIEMBE – FRIDAY 18th @ 5:30PM

Direct from WOMAD 2011 world-renowned singer Nathalie Natiembé performs an atypical and unclassifiable Maloya – the traditional music from Réunion Island which was brought to the French outpost by slaves in the 1700s.
Sung in Réunion Creole with percussion accompianment, Maloya is often likened to an Indian Ocean blues. Banned until the sixties because of its association with creole culture, in Natiembe's hands Maloya is a music of freedom and rebirth with multiple influences and crossbred sounds. Immersed in jazz, reggae and rock it is these sounds that pervade her maloya through stories later told from generation to generation.
Natiembe, 54, has showcased Mayola at France's Printemps de Bourges, Copenhagen's Jazz under the Apple Trees and at world music festivals from Germany to Zimbabwe to New Caledonia the globe over.
We are also offering a Show + Tapas package for $10 for this performance, which can be booked using the options mentioned above.
STUTTERSHINE – SATURDAY 19th @ 3PM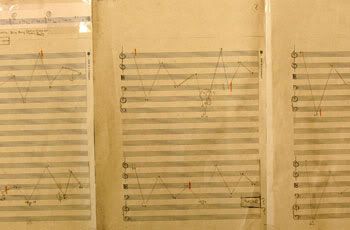 Stuttershine introduces new chamber works by young composer and improvisor Austin Buckett involving the use of piano, string quartet, prepared guitar, percussion and electronics in various combinations.
These works incorporate members of emerging classical, indie rock, and experimental jazz groups such as Spartak, Pollen Trio, Kasha and Voss. Played by this diverse array of perspectives, the compositions form a new sound world that utilises repetition, timbre and texture, in order to project conflicting and unified fragments that play on the listener's memory. This concert will utilise the unique space and acoustic of the Street Theatre foyer for a relaxed recital of wonderfully intriguing contemporary classical music.