On Saturday 08-APR-06 we did the Civic Public Art Walking Tour and lived to tell the tale.
And so, I present to you item # 12, Untitled by S. Marriti. You might also know it as the outside of the Commonwealth Bank on London Circuit.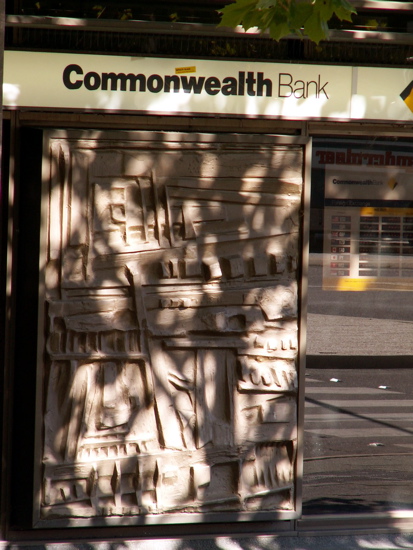 The guide had this to say:
This wall relief by S. Maritti has been
designed to complement the building's
architecture, and is integrated with the
building facade.
Much like a wall really.
Got an image in, or of Canberra you want to share with the world? Email it to johnboy@the-riotact.com