On Saturday 08-APR-06 we did the Civic Public Art Walking Tour and lived to tell the tale.
And so, I present to you item # 14, Illumicube by Kerry Simpson. You can find it on London Circuit opposite Civic Square.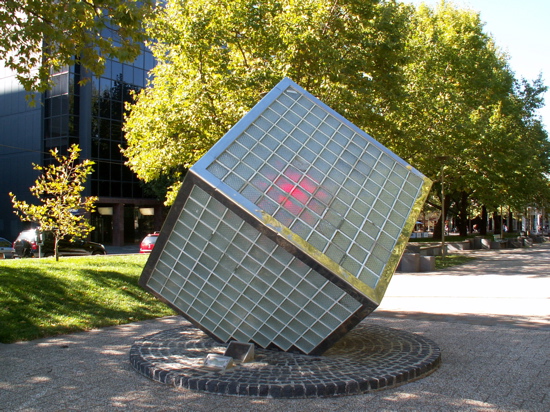 As you can see, it still lights up. But is no longer acoustically sensitive, as the wowsers in nearby flats tired of passing cars tooting their horns at it through the night.
Got an image in, or of Canberra you want to share with the world? Email it to johnboy@the-riotact.com