On Saturday 08-APR-06 we did the Civic Public Art Walking Tour and lived to tell the tale.
And so, I present to you item # 8, Fused Glass by Klaus Moje. It's inside the Legislative Assembly building but I was able to take this snap from public land in Civic Square.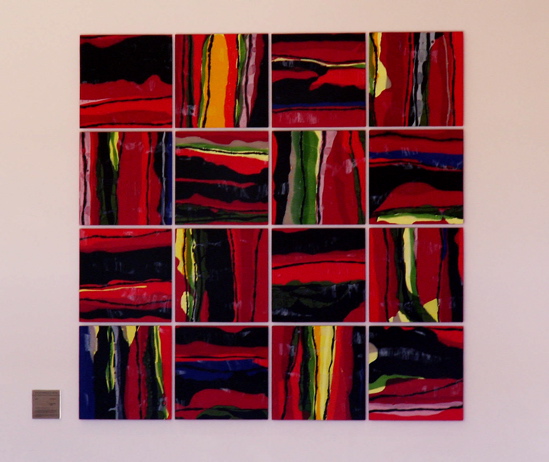 I'll quote from the artist in the walking tour guide.
Colour is used in this work as a universal
language to convey a sense of energy and
force associated with this place of decision
making and to evoke a feeling of optimism
for the future of this community based on
mutual understanding and respect. The
horizontal and vertical rhythm of the design
is meant to project the sense of order and
structure essential in a body such as the
Legislative Assembly.
Now my understanding of semiotics has been condemned by the best, but what I take from the work is confusion, compromise, and gridlock. Oddly enough that works much better for our Legislative Assembly than what the artist says he intended anyway.
Got an image in, or of Canberra you want to share with the world? Email it to johnboy@the-riotact.com