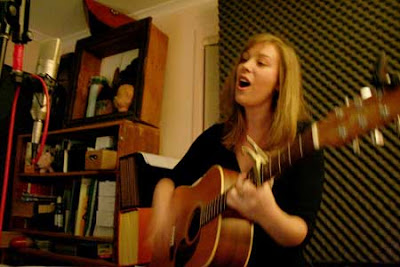 I've never known quite what the lovely Rachael Cooper did to upset the Insatiable Banalities producer. But nearly a year later her podcast finally sees the light of day!
In the long long ago she recorded podcast number 122, which we now present for your enjoyment.
Track list:
Senga na Lenga. 7:58
Where Are You Now. 21:54
Alive. 33:35
Traffic Lights. 43:39
Waiting for Sound. 57:24
Nobody Else Knew. 64:04
For the devotees, the new podcast feed (meaning the old one is kaput) can be found at:
http://the-riotact.com/?feed=rss2&cat=3253
(So in iTunes you choose the "Advanced" tab, then "Subscribe to podcast" and bung the above address in to get it automatically instead of having to guess when the next instalment will arrive.)
Also Facebookers are encouraged to become fans of the podcast, which will sometimes get you bonus photos, plus a vicarious cool.