The Insatiable Banalities Podcast Number 50 is now online.
Recorded live in the National Film and Sound Archive's glorious art-deco theatre it features the banter of John and Gertrude as well as the glorious music of The Cashews, Randall Blair, and Julia and the Deep Sea Sirens.
I'd like to thank all the members of the IB audience who came out on a Thursday night to join in the fun.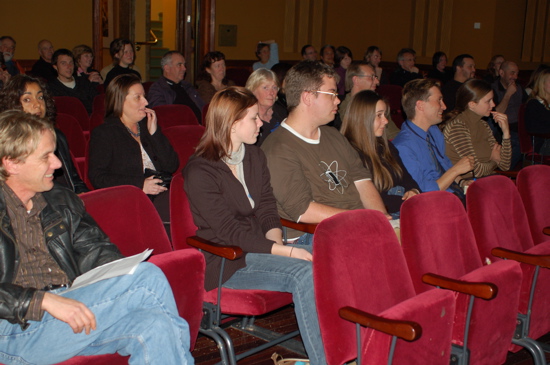 Gertrude and I had a blast being up on the stage.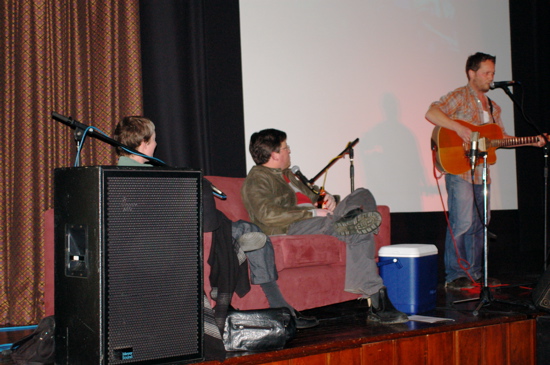 The feed, for podcatching software, is here. iTunes users can just search the iTunes Music Store for "canberra" (and look through the sparse pickings for "Insatiable Banalities"), or, if the mood takes you "insatiable".
For those too lazy to send us a postcard there's always email: podcast@the-riotact.com
The file is hosted by Nerdvana, so it goes like a greased weasel.