[First filed: January 23, 2007 @ 23:25
Next filed: January 28, 2007 @ 23:15]
Whoops, my junk filter was being overzealous so I missed a pile, apologies to those who sent them in. So as a farewell the Comet McNaught here are those pictures.
This one is by James: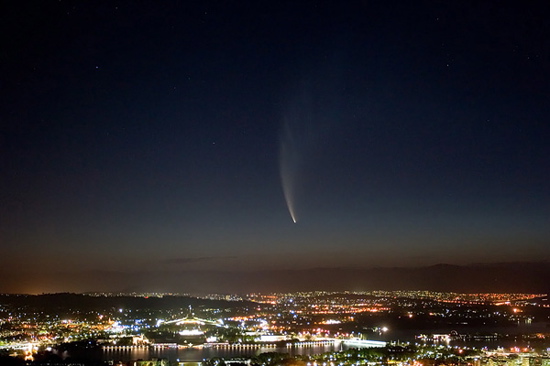 Burninator had an intriguing close-up: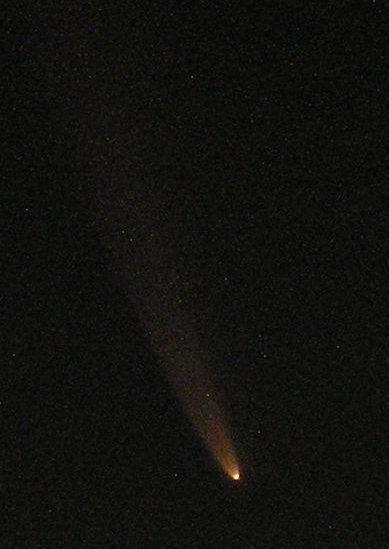 and Red had a, well, a red one: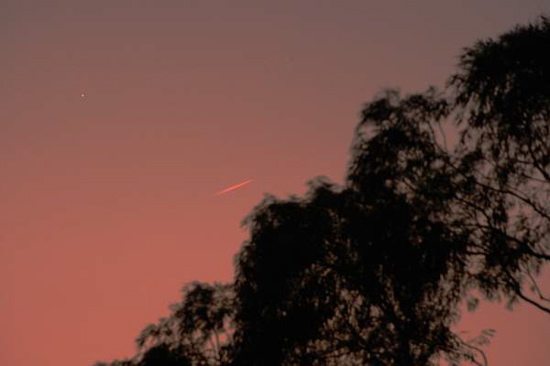 (older pictures follow)
Jr has two more!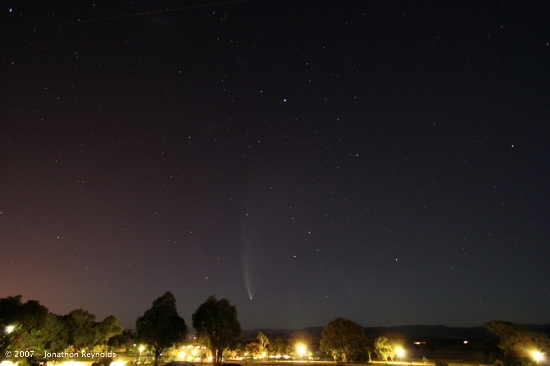 And the other from Jr: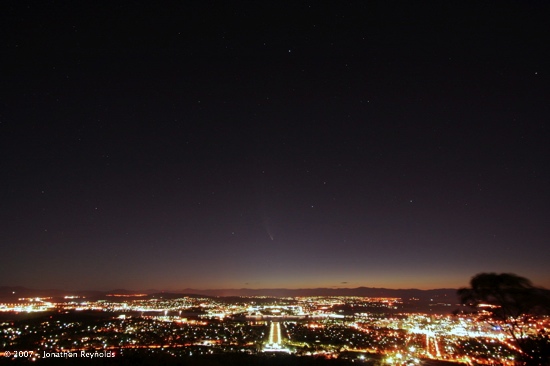 Some more pictures taken 23-JAN-07 from Higgins by John Kovacs from Candlelight Pictures.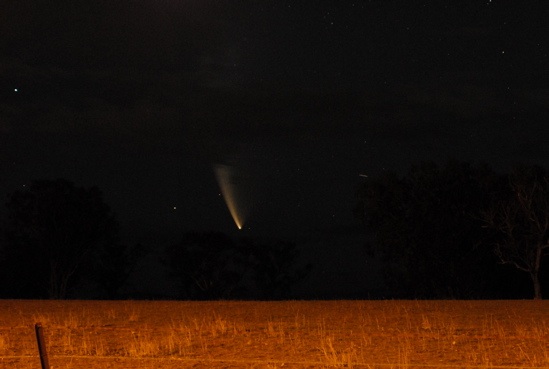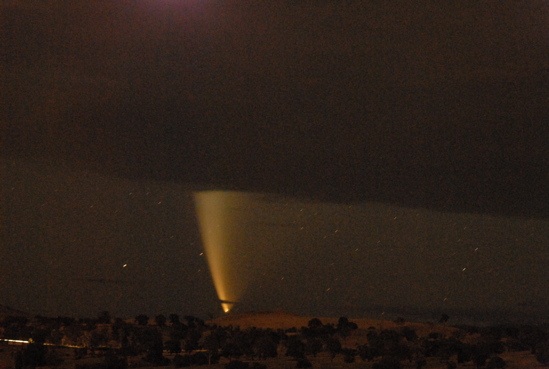 [Last filed: January 22, 2007 @ 13:14]
Marty has sent in a picture of the comet from last night, much more impressive than last week!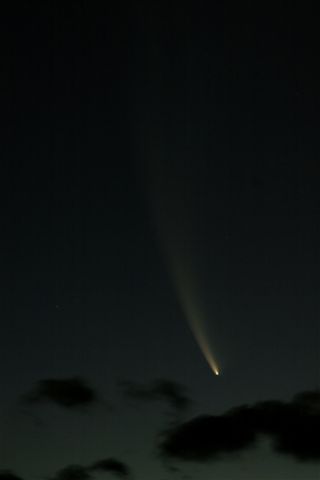 Keep sending them in to johnboy@the-riotact.com (max 550 pixels to a side please)
And here's Deano's excellent efforts: