[First filed: October 21, 2006 @ 17:37]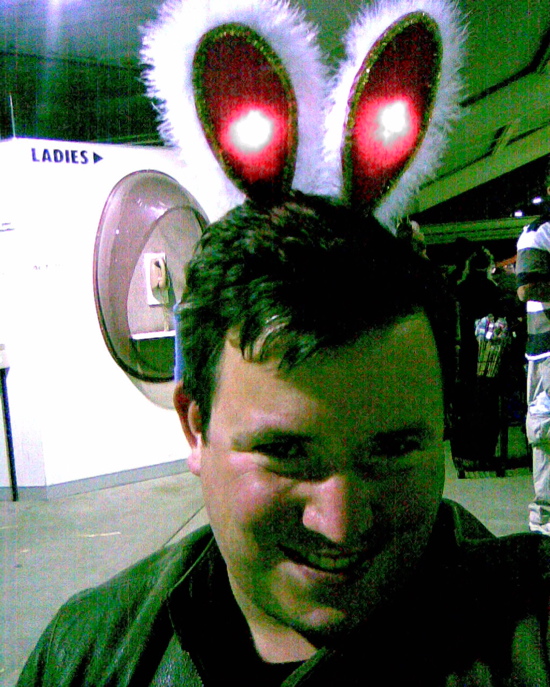 Attention TV news editors, I'd like this to be the picture used when crazychester, John B1_B5, or possibly Simon Corbell catches up with me and you need a graphic for the subsequent news story, you know the one that ends with "and then he turned the gun on himself".
A fine if somewhat hazy time was had at Octoberfest 2006, out at the race course all this weekend.
Copious quantities of beer (including the Zierholz) flowed on tap, silly hats were worn aplenty, people danced to silly music and waived their plastic beer steins in the air, and a great deal of sausage and sauerkraut was consumed.
UPDATED: And behold, the mask of another evil at Octoberfest 2006!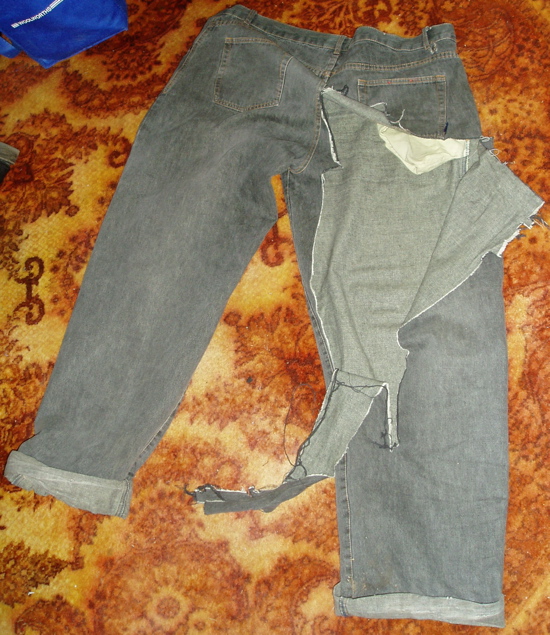 (read on for the story behind the pants)
Kandy A of Insatiable Banalities fame was there trying to math me for evil-ness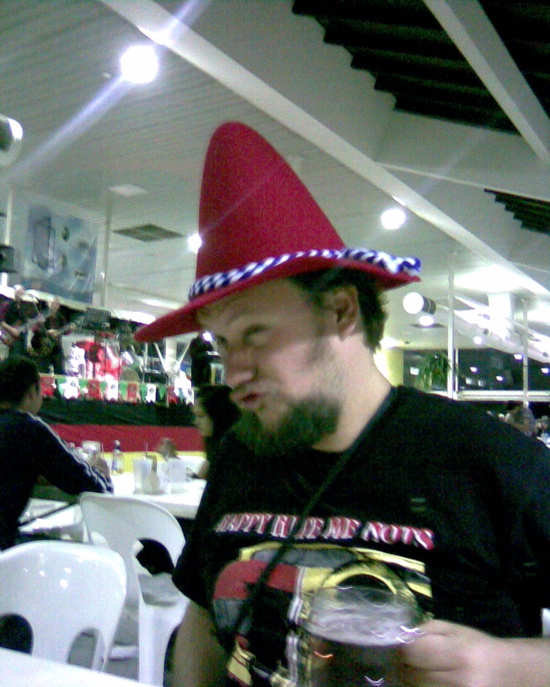 Periodically young women would interrupt the pseudo-oompah band and dance around with some pretty exact choreography.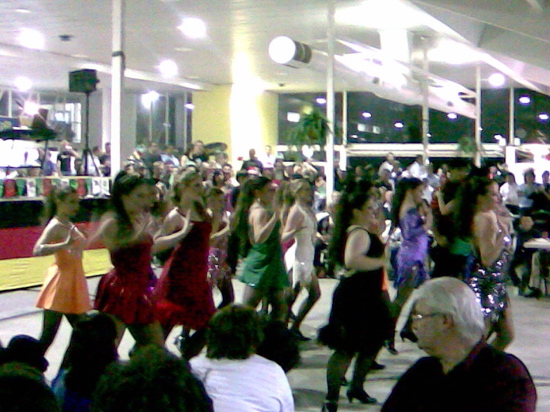 And then S4anta had the idea that drinking schnapps would enhance our evening.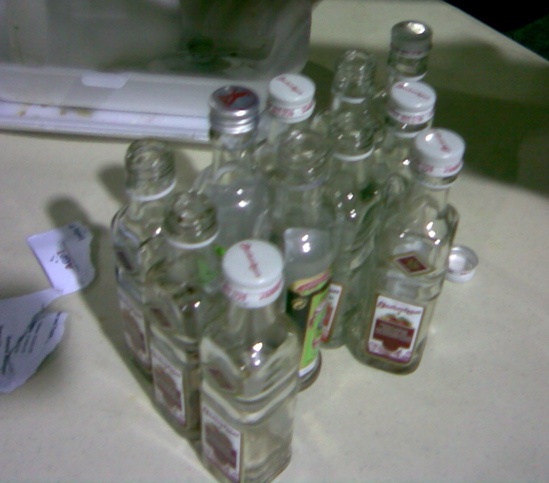 Which might explain how he ended up like this: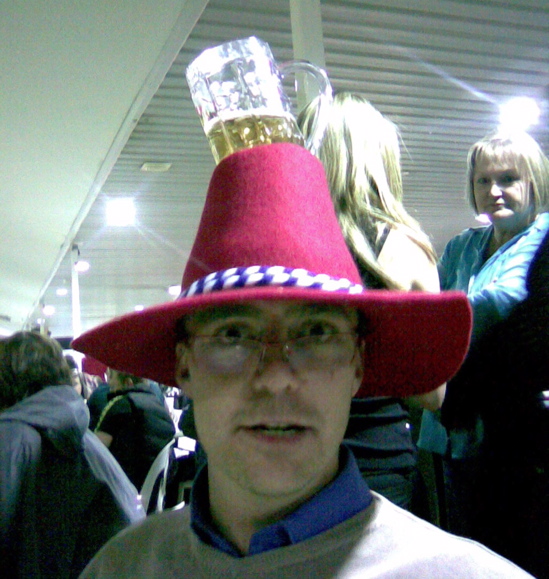 Hooray for Octoberfest!
UPDATE: And here is the missive received from Kandy A this morning describing his adventures after he stumbled off into the darkness in pursuit of his lday love.
Subsequent to leaving your company at Thoroughbred Park on Friday evening…

I made the mistake of cutting through the facilities towards the Kamberra winery, where it was my intent to suprise my beloved at the exclusive Fire on the Hill gig, confident that I would be able to gain access using a combination of my podcast credentials, drunken bravado and shouting. Not to mention the persuasive effect of the alluring scent of Plumb schnapps issuing forth upon my very breath.

My navigational error left me however, on the wrong side of a rather large fence, which I was consequently forced to scale at speed, to escape the approach of two unknown figures (who may have been enraged jockeys, heavy handed security, or, I concede, fellow Germanic revellers).

I attach documentary evidence of my pants, and note that I continued my mission in a partially dishevelled state, making myself decent by tieing the strips of cloth that remained as one of my pant legs around my mostly naked leg and buttock. (I had determined that my appearance was mostly normal as long as I kept my viewer in front of me) Fortune had it that I was, alas, unable to find the entrance to the establishment, and proceeded home without the rewarding and dramatic entrance to the place where my darling Gertrude had forbade me.

Aided in my journey by a friendly lost drunken ADFA trainee, possibly of Thai nationality, or possibly also inebriated by Germany's finest hopped product, I procured a taxi for the remainder of the distance, thus sparing most of Dickson, and Downer too, the glaring lilly white sight of the right side of my bottom.

Needless to say, Gertrude was horrified at the account, as they really were my best trousers.

My one regret is that I left the halls without first aquiring a novelty hat to adorn myself with, and to serve as momento of the night.