In our ongoing efforts to educate young rioters with the skills necessary to ward off scurvy while maximising their drinking budget in the new year please let me present an essential part of any young single's diet: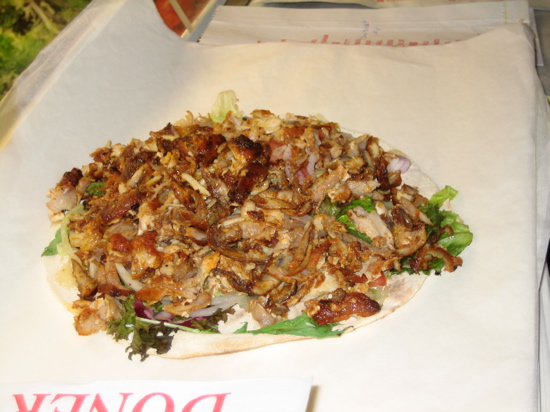 Yes, it's the kebab. This one comes from the Lyneham Pide Hut where they make the bread themselves.
This complete meal at a low, low price is an essential part of survival for the young single on the go, for all the occasional risk of an upset tummy.
A word of advice, find a nearby kebab joint you like and stick with it. You want to be able to walk in and nod behind the counter to get your meal in seconds flat even when there's a large crowd of moronic first timers standing around the till mis-pronouncing the menu and debating the merits of every item with the long suffering staff.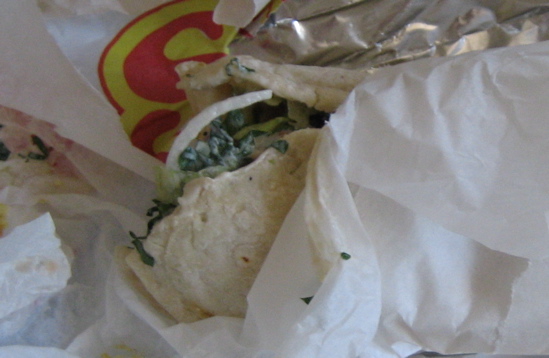 For the vegetarians and the squeamish there's always the felafel option
BTW, we did pay for the kebab.