Once upon a time there was a flower festival, in spring people could go to Commonwealth Park, see some beds of tulips, and go home feeling somewhat enriched for a few hours spent smelling the flowers. As time went on commercial activity moved in selling things to all the people. And now it's a second show with milling hordes and more square metres of marquis space filled with fudge and soap sellers than flower beds.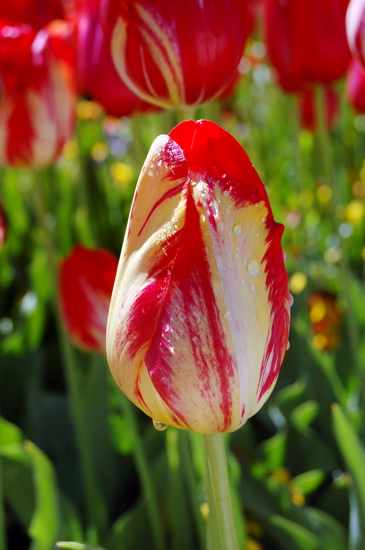 If anything it's a camera show as world+dog trots out their latest digital toy and blocks the heaving pathways trying to get their special shot.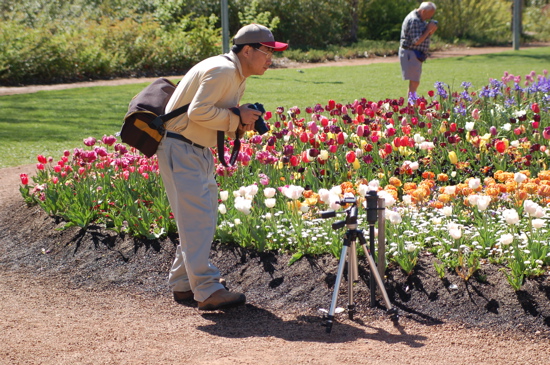 With a large number of the remaining flower beds sponsored by third parties, particularly embassies, there doesn't seem to be any unifying theme at all. The "Carnival" theme this year basically lets them slap any old crap wherever they want it. Here the Spanish Embassy's contribution has an incongruous wooden galleon plonked into the middle of the flower bed with it's sails luffed, symbolically going backwards if you will.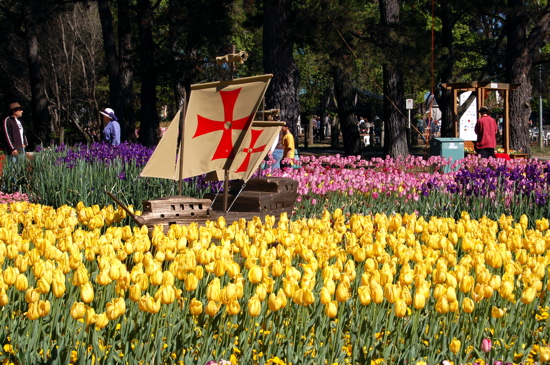 Possibly of greatest interest amongst the maddening throng is a very active beehive buzzing away in the roots of one the trees in front of Stage 88, let's hope no-one with allergies upsets the bees.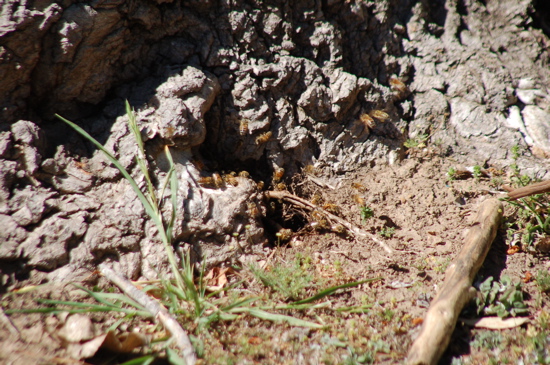 Bah humbug. More flowers and less crap please.
[Photos by Kerces who wanted a credit]