On Saturday we did the Civic Public Art Walking Tour and lived to tell the tale.
And so, to get things started, I present to you item # 1, Crossing by Wendy Mills. It attempts to symbolise the flow of energy generated by traffic and can be found under the bridge from CIT to Civic.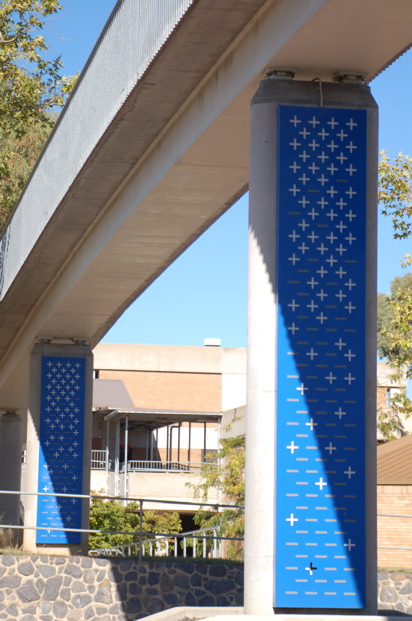 Apparently it's best viewed at night, but who on gods earth does a public art walking tour after dark?
Got an image in, or of Canberra you want to share with the world? Email it to johnboy@the-riotact.com