Thought a few people might be interested in a couple of pictures and a quick fishing report for one of our mountain lakes.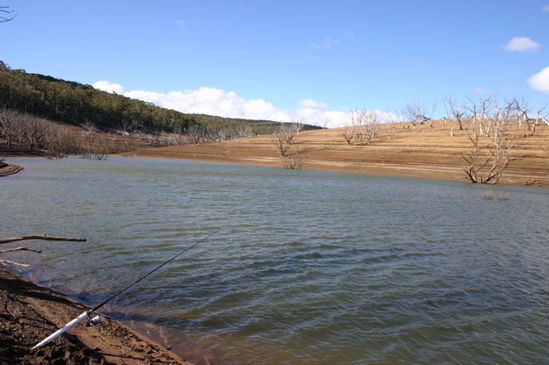 Heading out at the gentlemen's time of 7:30am last Saturday (29/07/06) a group of us arrived at Lake Eucumbene to find a lovely clear and cold day. Setting up on the banks of one of the bays to the South of Anglers Reach we fished through till around 3pm, catching three nice Rainbow Trout.
Weekly Newsletter
Every Thursday afternoon, we package up the most-read and trending RiotACT stories of the past seven days and deliver straight to your inbox..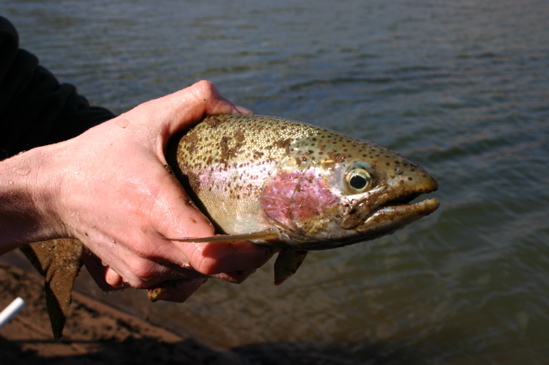 The trout were all of a decent size, though maybe a bit slim. We imagine it has something to do with the spawning cycle as apparently the Rainbows are spawning or just returning from spawning at the moment.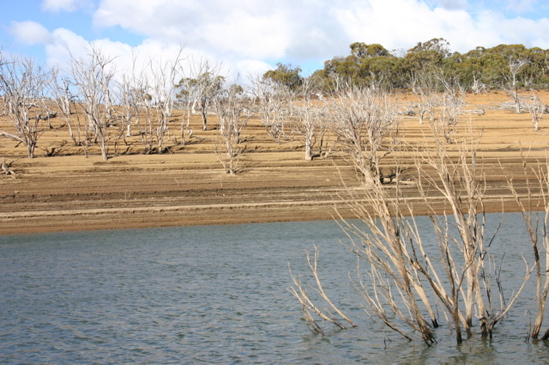 The water level in the lake is very low at the moment, currently sitting somewhere around 27% of capacity. With so much land recently exposed the ground is very muddy with clay and mud stretching back a hundred metres or so from the waters-edge in some places. The exposed, dead trees do look pretty cool though.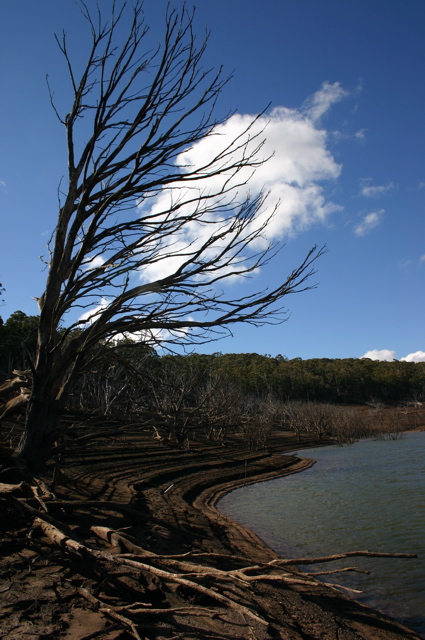 For those thinking of heading out in the next couple of weeks, from our experience…
*Take gumboots – while low on water Eucumbene is not short on clay-like sticky mud. Even on the steeper banks it can be a problem.
*Fish light – we used size 10 hooks or smaller on 6lb/2.5kg Fluorocarbon leaders with pea-sized sinkers and tiny swivels.
*Take appropriate bait – all trout were taken on lemon/lime twist Berkley Powerbait moulded onto tiny hooks and allowed to float off the bottom.