Just in case your schedule wasn't already filled to the brim with films, Palace Electric Cinemas are set to host two massive movie marathons over the coming weekends – one full of magic and wonder; the other, terror and suspense.
This Saturday, October 20, muggles and mudbloods unite for POTTERFEST. With more Harry Potter than you can poke a wand at, the all-day event gets underway from 11 am. All EIGHT films from the Harry Potter franchise will be screening back-to-back throughout the day and well into the evening. For the uninitiated (unlikely) who may be attending, that means:
Harry Potter and the Philosopher's Stone
Harry Potter and the Chamber of Secrets
Harry Potter and the Prisoner of Azkaban
Harry Potter and the Goblet of Fire
Harry Potter and the Order of the Phoenix
Harry Potter and the Half-Blood Prince
Harry Potter and the Deathly Hallows: Part 1
Harry Potter and the Deathly Hallows: Part 2
As if that wasn't already enough, Fantastic Beasts and Where To Find Them will also be included to whet the appetite for the upcoming Fantastic Beasts: Crimes of Grindelwald due out November 15.
This wizard-bender pretty much sells itself but on the off-chance this article has cast a spell on you and you're now an interested party yet to pick up a ticket, there are still some available. You can purchase them at the Palace Electric box-office or online. $40 for members / $45 non-members.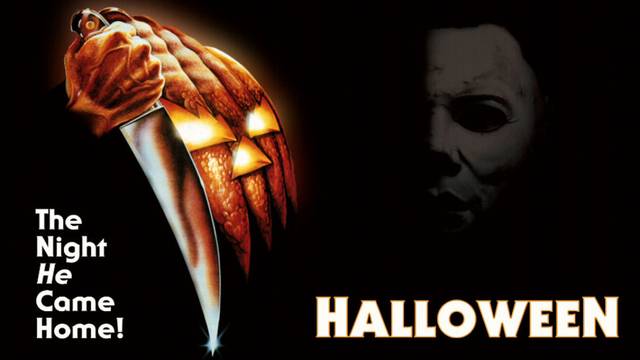 Next weekend, Palace Electric plays host to a second movie marathon in as many weeks with Spooktacular: The Night He Came Home – 40 Years of Halloween. Writer/director David Gordon Green (Stronger; Joe; Pineapple Express) has recently completed work on the soon-to-be-released and latest instalment in the legendary horror franchise. Get prepped and sharpen the senses with this harrowing movie marathon of all EIGHT previous films screening through the night of Saturday, October 27.
Halloween (2018) sees Laurie Strode (Jamie-Lee Curtis) in her final confrontation with old mate murder himself, Michael Myers. Envisaged as a direct sequel to John Carpenter's original genre-pioneering film, this is set to be Curtis' fifth and final showdown with mad Michael following Halloween (1978), Halloween II (1981), Halloween H20 (1998) and Halloween: Resurrection (2002).
Just in time for the release of the sequel to end all sequels (unofficial – more sequels will probably ensue), this marathon to end all marathons arrives right on cue as Halloween (2018) hits theatres October 25. You would swear the whole thing was planned what with Halloween at the end of the month! Frighteningly good marketing.
The marathon will include all films from the original series thus far:
Halloween (1978)
Halloween II (1981)
Halloween III: Season of the Witch (1982)
Halloween IV: The Return of Michael Myers (1988)
Halloween V: The Revenge of Michael Myers (1989)
Halloween: The Curse of Michael Myers (1995)
Halloween H20 (1998)
Halloween Resurrection (2002)
*Writer/director Rob Zombie's 2007 remake and 2009 sequel will not screen as part of the marathon.
The unrest commences at 7:30 pm. Tickets are $40 for members/$45 for non-members. Purchase tickets at Palace Electric or online. Sink your metaphorical knives in and celebrate the 40th anniversary of one of the most enduring film franchises – horror or otherwise – ever.