The Canberra Times is reproting reporting that, not content with a 9% pay rise over three years, the ACT's teachers are walking from their posts this morning for a knees-up at the convention centre to discuss the effects of "ACT Inflation" and why it means their CPI increases should be bigger than ours.
But that's not all on the agenda for the barricades.
Teachers will vote today on whether to engage in further industrial action, which includes a ban on implementing new A to E report cards and no further work on a current curriculum overhaul.

From this year, ACT public schools are required to grade students from A to E as part of new reporting requirements tied to a Federal Government funding package.

Teacher unions in NSW and Victoria have opposed the move, saying it disadvantages disabled and very young students, and those whose first language is not English.
I can see how letting students and their parents know how they're actually doing might be a bad idea for our teachers.
UPDATED: Thanks to Nyssa we have a picture of the protest.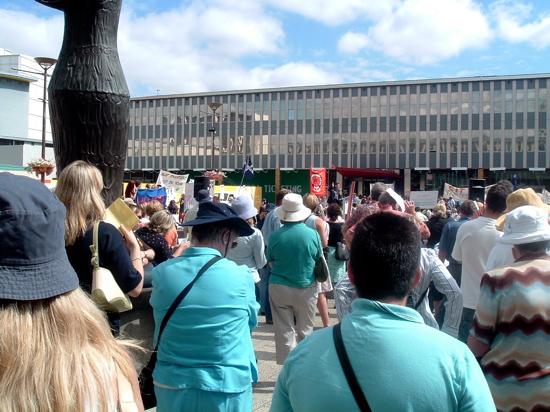 FURTHER UPDATE: The Canberra Times has a follow up story in which it seems the teachers are willing to sacrifice $152 million in federal funds for their report card fetish.