Who needs Summernats when it's formal season? Year 12 formals in particular are a parade of hot car after hot car, with the occasional classic and joke arrival thrown in.
So then, what better place to go if you want to defect cars than a school formal?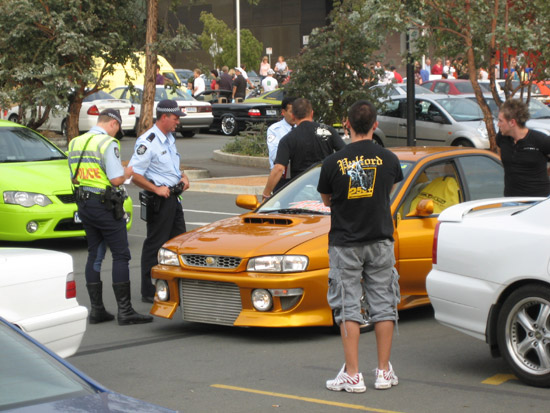 That said, the Hawker College formal tonight had more classic-car arrivals than my formal (though that could have been because of the school I went to). Car watching at formals seems to be great even, attended not just by family but also assorted hangers on and people just there for the spectacle. There were also a significant number of police in attendance as well as security guards directing traffic.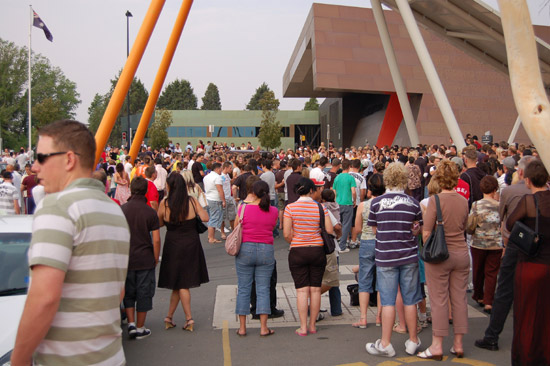 There were way too many cars to photograph, but here are a few highlights. Firstly, the infamous "OnDDole" beemer.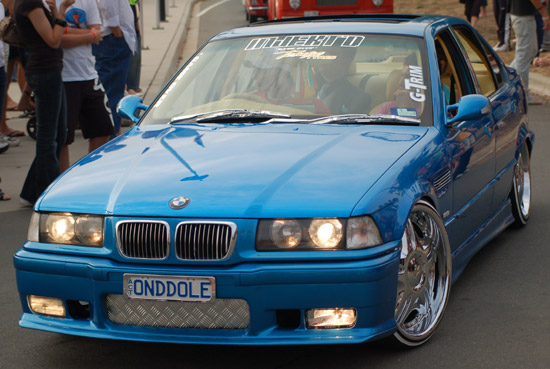 I didn't know who the Loggods were, but their arrival caused a few giggles.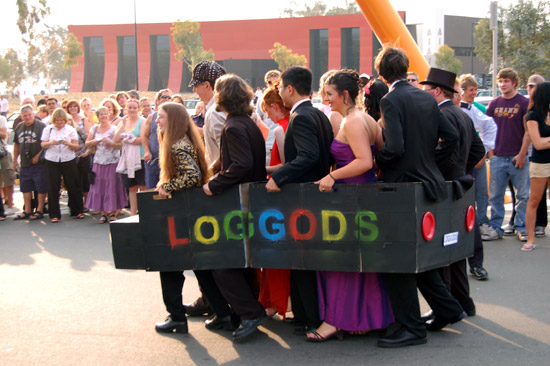 This young lady, on the other hand, dismounted to a round of applause. The girls behind me were trying to dare their boyfriends to go and pull off a towel or two.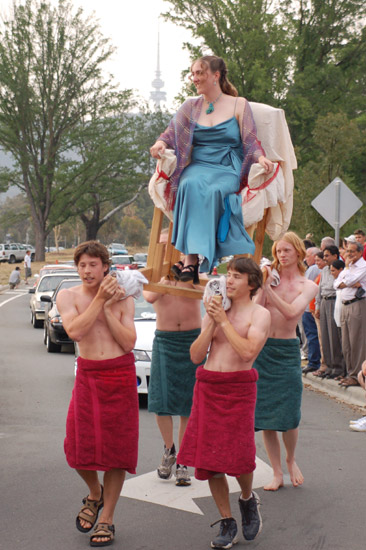 The classic cabriolet beetle was rather cute I thought.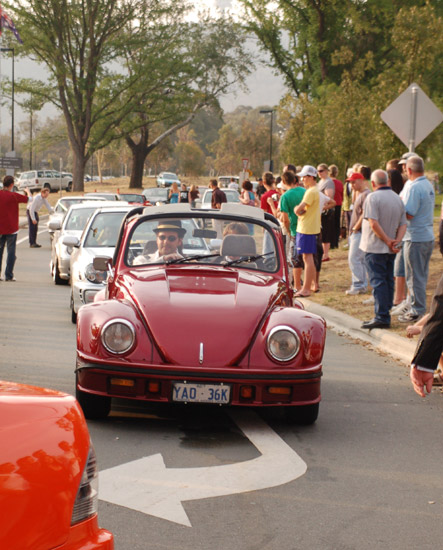 My favourite was the convoy of nine minis, the middle one a cabriolet which had the arriving couple in it.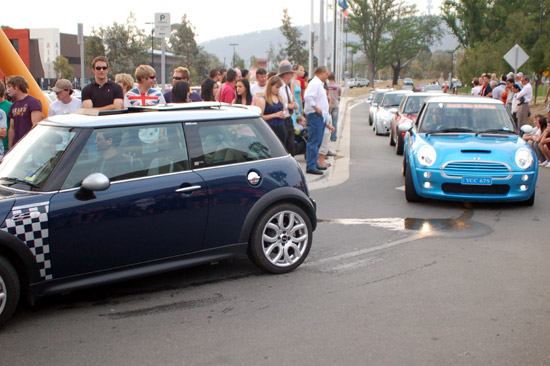 Meanwhile, just over the ridge all Lake Burley Griffin's swans had gathered for the night, oblivious to the noise and fuss.