Last night a solid crowd braved the cold, the rain, the lack of publicity, and the unfamiliar nature of Tuggeranong, to crowd into the stand at Viking Park to see the Brumbies beat the Waratahs for the first time in far too long (2003?) 14-13 for the launch of the Australian Provincial Championship.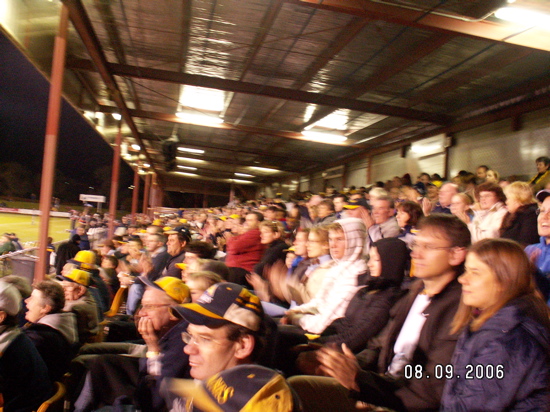 The SMH believes their beloved 'Tahs were robbed of victory by half a metre and bad umpiring. From a Brumby perspective it was good to see them come back from behind to muscle NSW out of the game in the second half.
At $15 a head it was pretty good value with the crowd right down close to the action where it's best if you want to watch Matt Dunning collapsing scrums.
Weekly Newsletter
Every Thursday afternoon, we package up the most-read and trending RiotACT stories of the past seven days and deliver straight to your inbox..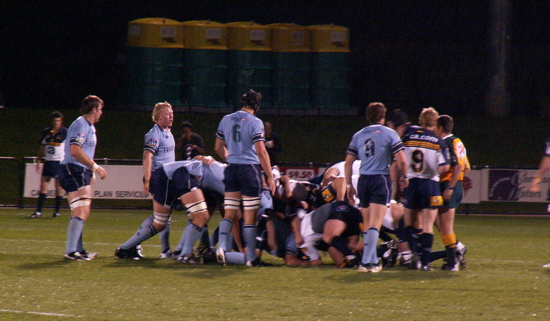 (note the portaloos which were numerous enough for the crowd)
The next game is this Friday, also at Viking Park in Erindale, against the Force who, lacking Wallabies, will be tough. Kickoff at 7.