The first ever Canberra Biennial is on right now with an exhibition at Reconciliation Place of temporary shelters (the theme for this biennial). There have also been various conferences and talks (have a look here for more on this). The exhibition closes this Sunday 20-NOV-05 but if you don't have time to wander over there, I took some pictures the other weekend.
And so I now present "Canberra Biennial: the virtual tour".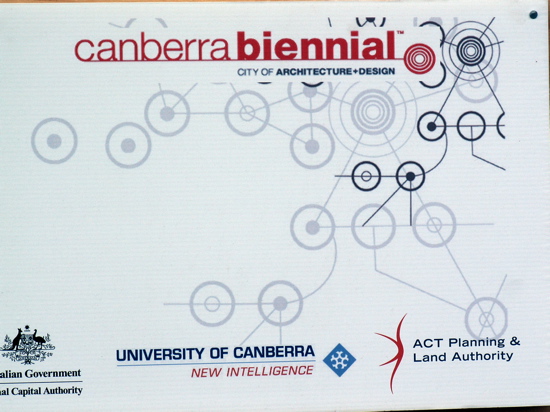 The first structure was fairly permanent looking (actually, a fair few of them were) wood and corrugated iron single room. I think it may have been on a trailer, but I didn't investigate thoroughly.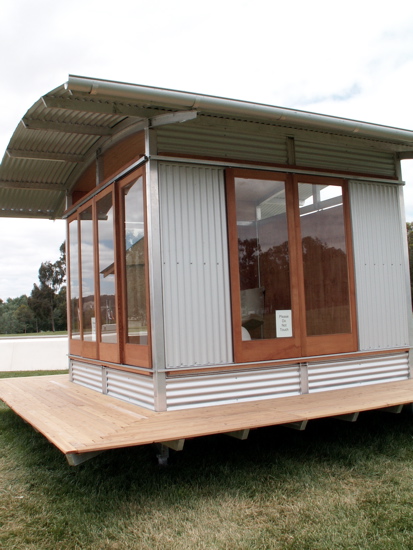 There was a pretty neat chair inside this place (I have learned an appreciation for chairs over the past few years).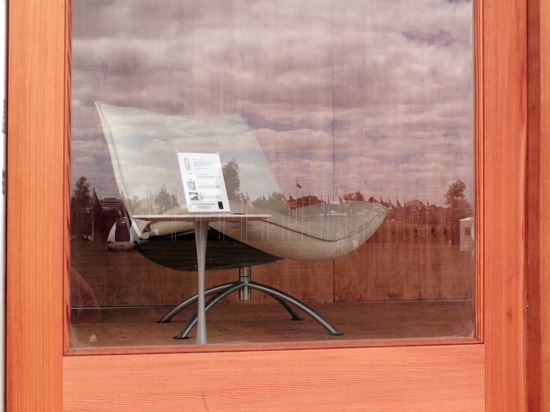 And outside the building were some of those cool plastic rock-seats that you can fit together however you want (complete with familiar shirt…). I'm reasonably sure these were designed by a graduate of the University of Canberra's industrial design course.