A missing part of Canberra's heart is now complete. As part of the "link" project in Civic Square (next to the London Circuit Soviet) we now have a decent set of "Rocky Steps" for aspiring heavy weight champions of the world to run up and down in their montage scenes.
Here RiotACT's own Che and Nik The Pig celebrate their forthcoming conquest of the world and six picture movie deal.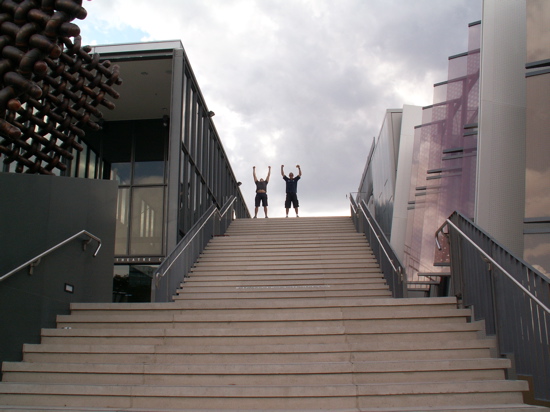 Be warned though, there isn't actually anything to do at the top of them but run back down.