**RIOTACT EXCLUSIVE**
As I was returning from a picnic (in the shade) by the lake on this hot summer's day I looked up at Black Mountain, as Canberrans do fairly regularly, and, to my horror, saw a giant camel devouring Telstra Tower.
I went and found a camera and dutifully took some shots to share with you all the reason why your mobiles may not work tomorrow, seeing as our main telecommunications infrastructure had just been taken out.
When I got home I called Urban Services, but they were all on holidays, so I guess the giant camel will probably be allowed to roam our fair city until they all get back.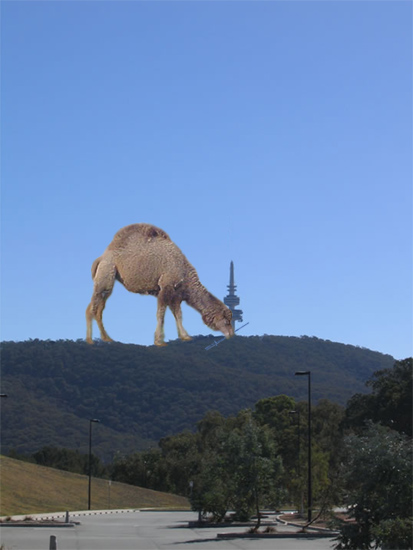 (Well you're all on holidays right, so I can write whatever I want…)