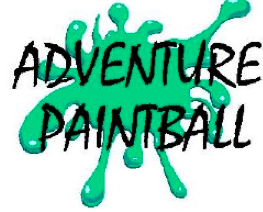 3 Man Paintball Tourney
on Canberra's only Sup Air Comp field
Date: Sunday 21 May 06
Where: Tuggeranong Pines, Old Tuggeranong Rd, Monaro Hwy
Cost: $100 per team
Teams that register and pay in full by 12 May receive bonus 100 balls per player
Cash Prizes, Pro team displays, equipment demos
Team rego from 9am, individuals from 9:30.
Games start at 10!
Contact: Mob: 0419-267-792 Office 02-6262 4242 Fax 02-6262 4141
Email adventurepaintball@bigpond.com to enter or ring 6262 4242 between 7pm and 10pm for more details
www.adventureconsultants.com.au
UPDATE: Be prepared for a RiotACT Paintball day sunday 18 June 2006, so start saving your pennies, only $50 for lots of fun. More info to come.

EDIT: Please note that we are getting a case of beer for advertising this event