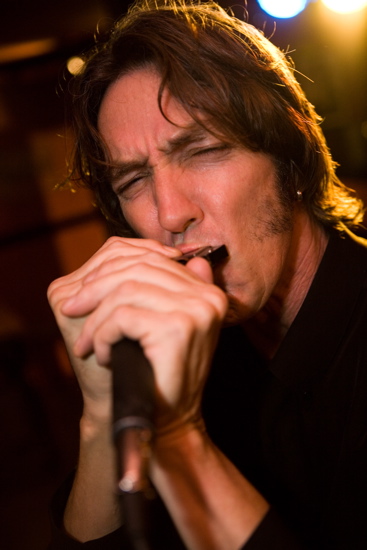 A special beginners harmonica workshop coming up at Curtin's Statesman Hotel promises to get you playing the pocket-sized instrument in a single session.
"You're playing simple blues riffs within the first 15 minutes and walk away with a solid foundation to develop your playing," says workshop presenter Tony Maguire, also known as 'Mouth from the South.'
Sponsored by harmonica manufacturer Hohner, the session is called Introduction to the Harmonica and runs 11.30pm-3.30pm on Saturday February 3.
And Mouth from the South will be showcasing his full-tilt playing skills to a Canberra audience a couple of weeks beforehand at The Statesman blues jam mid-afternoon Sun January 21.
Maguire, who'll also be playing at Tamworth in the Golden Harmonica Championships on Jan 27, got the 'Mouth from the South' tag when he lived and played 'harp' in the Northern Territory, where his playing can be heard each Saturday as the inro to a blues radio show beamed out of Alice Springs.
Most recently he's played with Missing Button, Keith Armiger Band and blues guitarist-singer Steve Flack in Sydney in tandem with running the special workshops in the NSW capital, Melbourne and now the ACT.
There are 20 places available at the Feb 3 workshop. Cost is $125 including lunch, practice CD and a gleaming new Hohner Silver Star harmonica.
Enquiries: tmaguire01@yahoo.com or phone 0402 388742.