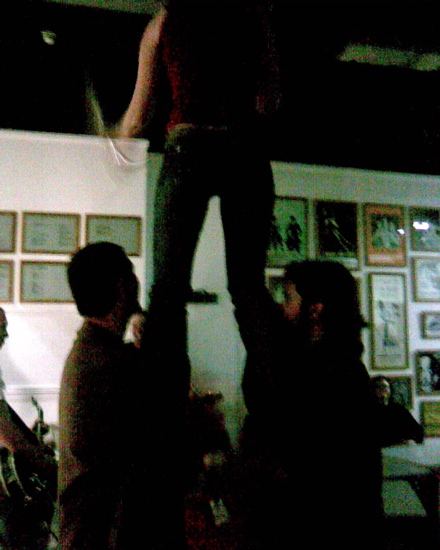 The final of Loadedog's series of Backyard Backanalia's was held, somewhat confusingly, at Gorman House on Saturday night. As you can see, you have to be careful at these sort of things or beautiful women will clamber over you and start juggling, a fate which befell these two RiotACT linked gentlemen.
Everyone seemed to have a blast and the whole thing sort of took off into orbit once Dahahoo came on stage to confirm their place as Canberra's ultimate party band.

[Image Swap! Who can spot me in this photo?]
Keep your ear to the ground for the kickoff of the next season later in the year.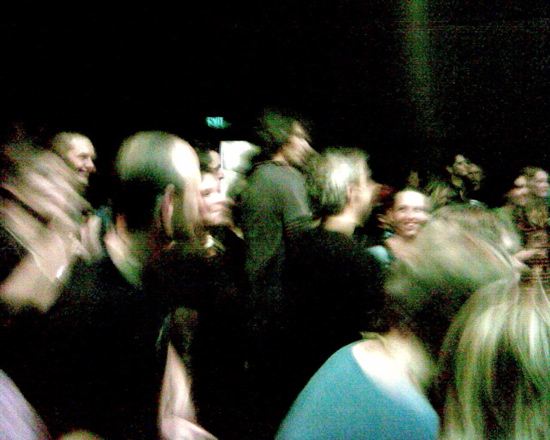 Lots more photos over on Loadedog.