It was with a certain amount of trepidation I found myself being taken into the barely air-conditioned tin shed that is CanCon 2006 this morning. All I knew about it beforehand came from some scathing comments by the girlfriend of one of the participants about "little men" and the painting thereof.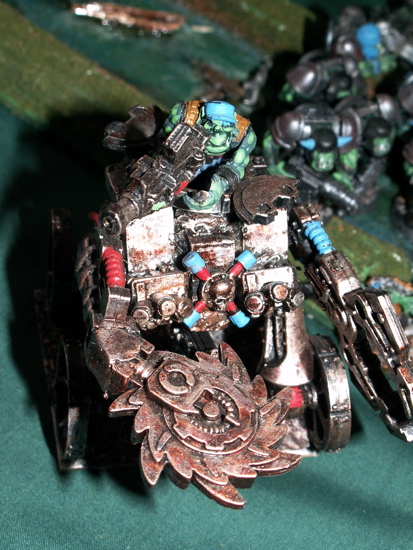 The front foyer had the following sign in it. I peered in the door of the room that supposedly had magic in it, but to my eyes it looked like a bunch of people lounging round with no magic of either the Potter or Copperfield variety in sight.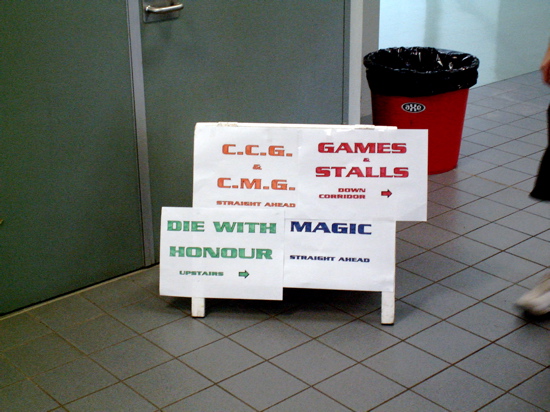 Entering the main room and I was overwhelmed by the sight of men peering at tables. On closer examination some of the longer haired of these were actually women (but only some).