I ventured down to the Thoroughbred Racecourse today to see the frocks, hats and copious amounts of alcohol which Canberrans brought out to celebrate the day of the Race That Stops The Nation.
There were quite a lot of people carting bottles of champagne around. The bar tents had signs saying limit of four drinks per person, but it was unclear how full size champagne bottles fit into this limit. This is Luke and Nikki.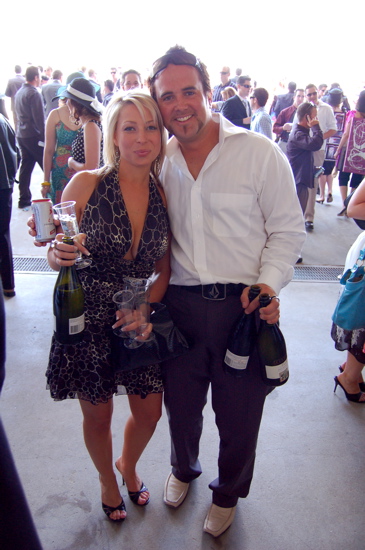 As the fashionistas predicted, many of the frocks were in black and white, although there was still an awful lot of colour around the place. This is Tammy, Lauren and Sarah.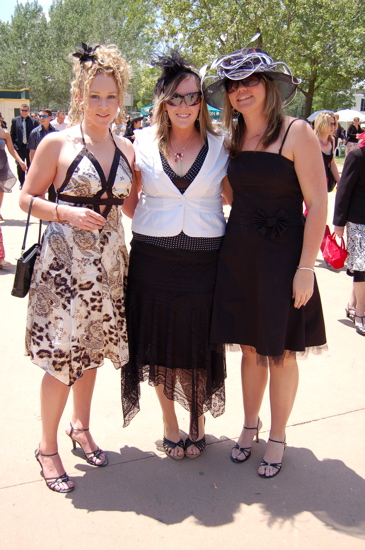 Polka dots were also a strong feature, in all colours. Note also the dress second from the right — it crops up later on. This is Vicki, Nikki, Kelly and Emma.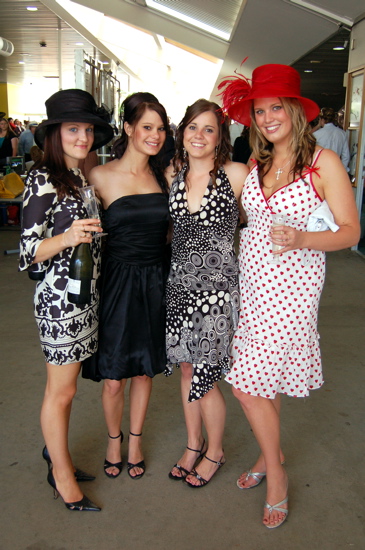 Despite appearances, this is actually a dress (on Tahnee) not a jumpsuit. I didn't see any jumpsuits all day. Most of the men were reasonably dressed up. This is Ryano, Leroy, Clydie, Pete and Tahnee (apparently).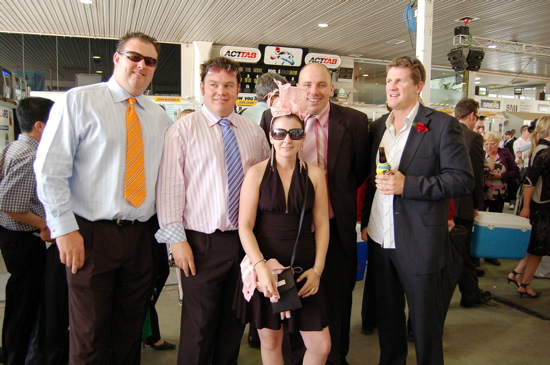 I had heard that fascinators were out this year, but this was not at all evident on the Canberra racecourse. This is Kirsty, Mim and Keith.