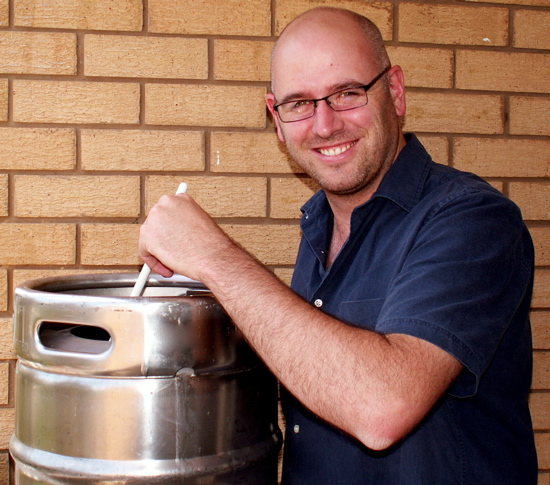 This is local home brewer Dan Rayner boiling up his wort in a modified beer keg. One of Dan's creations, an Imperial Stout was crowned "Beer of Show" at the recent national homebrewing championship where, with Craig Webber, he spearheaded the ACT's successful drive for the title of Best State of Show.
More by luck than planning I was able to see Dan go about his brew and see the other end of the full grain brewing process to the one I watched Craig perform on Friday.
Dan does security and trivia (Tuesday nights) at the Durham in Kingston. He's also a research student at the ANU, studying Physical Anthropology (bones).
Dan's brewing rig is closer to the realms of mere mortals than Craig's. This is where it starts with an urn of hot water (Dan is extremely proud of his urn and its ability to keep water at the temperature of his choice) and a slightly modified esky in which his ground malted barley is going to stew in the hot water to create the sugars which will eventually make beer. Today's beer was an American Pale Ale of 100% Scottish Pale Ale Malt (Golden Promise) and Amarillo hops.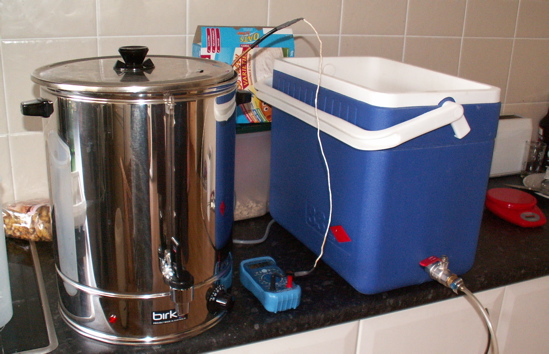 One thing award winning home brewers appear to have in common is a way to control the temperature of fermentation. In his relatively small flat Dan has found room for a dedicated fridge in his laundry with an external thermostat cutting the mains power in and out to maintain his chosen temperature.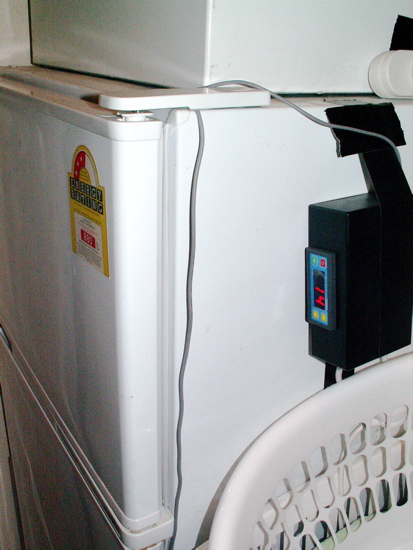 Out on his balcony Dan's having a go at growing his own hops, taking dedication to the brewing arts to new heights.
Back to the brew, the 80 degree water is added to the cold grain in the cold esky and the end result is a mash at about 70 degrees which will stay around that temperature long enough for the enzymes in the malted grains to produce the sugars that the yeast will, in turn, make into sweet sweet alcohol.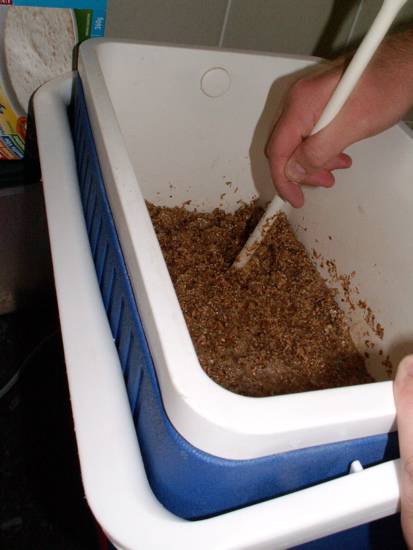 Unlike Craig Webber, Dan doesn't use a computer program to manage his experiments, instead relying on paper and pen. Here's the recipe and process used for his much celebrated Imperial Stout.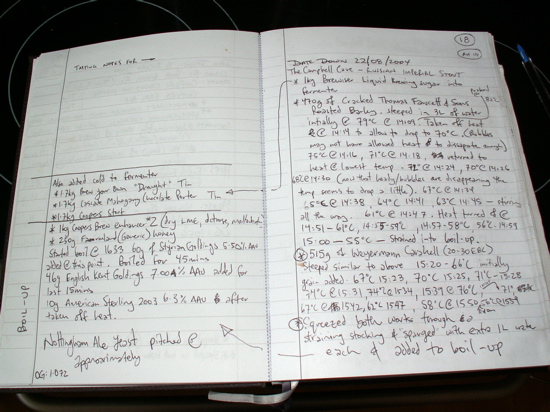 Yes, shock horror, RiotACT can exclusively reveal that the Beer of Show was produced from an arcane combination of kit beers and additional processes and ingredients. If anyone thinks they can duplicate the recipe Dan would be keen to hear from them.
Once the mash had sat long enough for the desired metabolising to take place the esky was drained into the boiling vessel and more water poured gently over the top to filter through the grain and wash out all the goodies. This process is called "sparging" and here you can see dan delicately "hand sparging" over a spoon to stop the water digging a hole in the grain bed. Most top flight brewers have machines for this bit, which means they miss out on funky strobe effects when photographers come calling.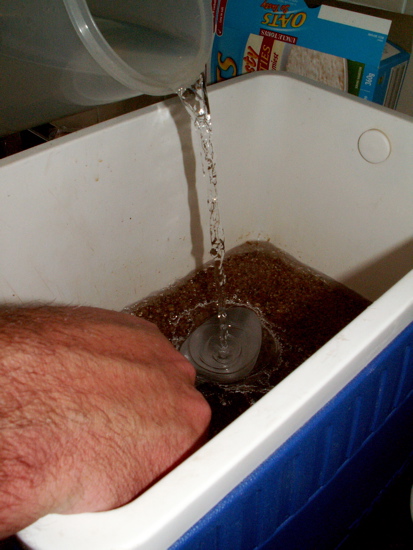 The whole kit and caboodle then goes onto the fire to boil away, with the hops added periodically to infuse its flavour and preservatives.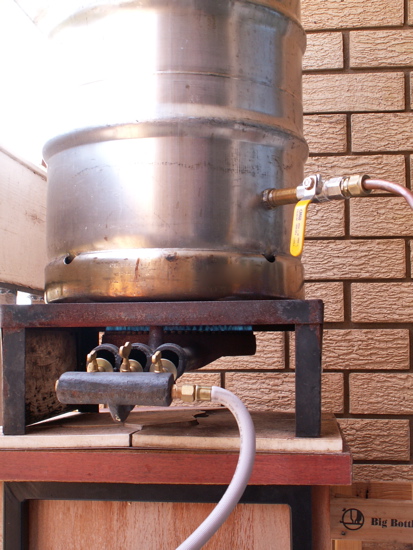 Once it's done Dan has an alarming looking heat exchanger to bring down the temperature of the wort to the point he can add yeast. Cold water goes in one end, hot water comes out the other.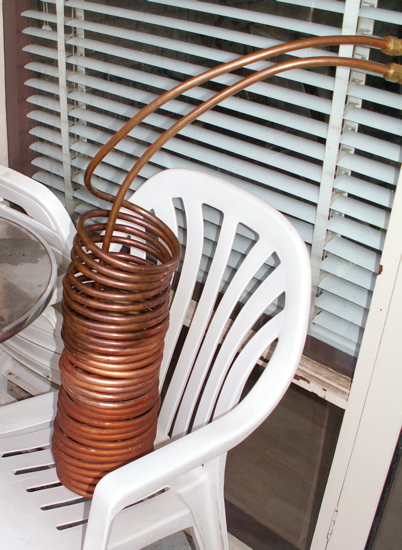 When it's done fermenting in the fridge the beer will go to Dan's spare room where a myriad of beer storage methods are employed.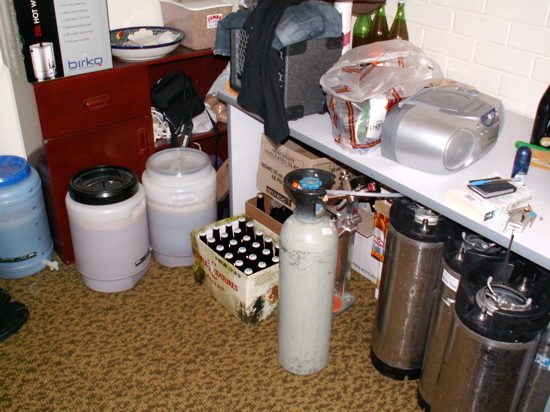 Dan's girlfriend is resigned to her fate in this world of beer, wryly observing that "to love Dan is to love his beer".