On Saturday 08-APR-06 we did the Civic Public Art Walking Tour and lived to tell the tale.
And so, I present to you item # 6, Thespis by Robert Cook. It is in Civic Square.

Well, actually it isn't there. It's somewhere in storage while they do the Civic Link and will be inside the Link foyer when it's complete. Or so they say. The funny thing is it remains on the guide for the tour despite it's entry including an apology for the damn thing not being there. More of these to come.
By way of consolation please enjoy this picture of the blasted waste where once there was a food court.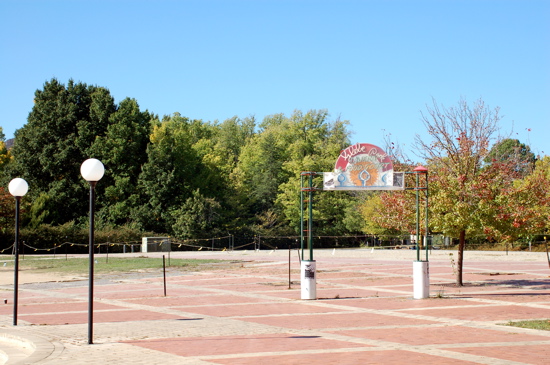 Got an image in, or of Canberra you want to share with the world? Email it to johnboy@the-riotact.com