Quietly, and with minimal expenditure, the Stanhope Government has given Canberra another lake, this time in Dickson.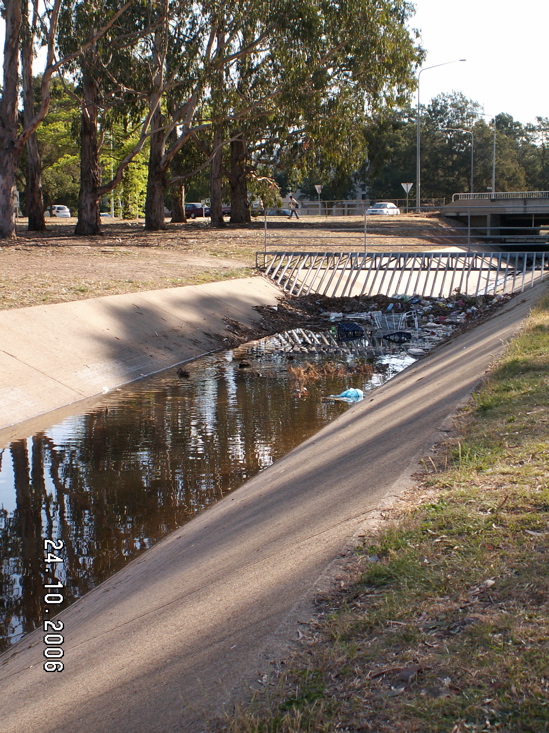 What a lesser Government would achieve through hard work, dollars spent, and a media flourish our superior Government has managed through poor maintenance and neglect.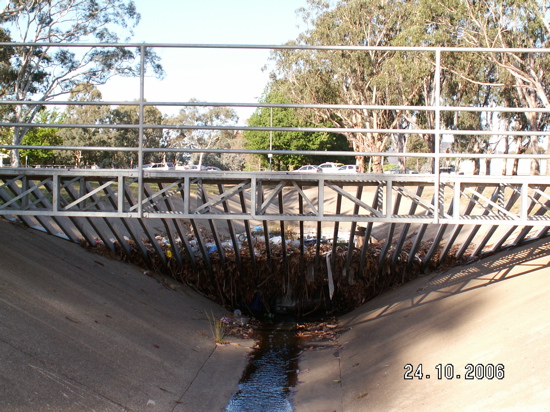 I realise it's in a tricky location. Off in the uncharted wilds right next to Northbourne Avenue and next to an ambulance station one can sympathise with Urban Service's difficulties in getting to the site.
By way of consolation, at least the ducks seem to like it.