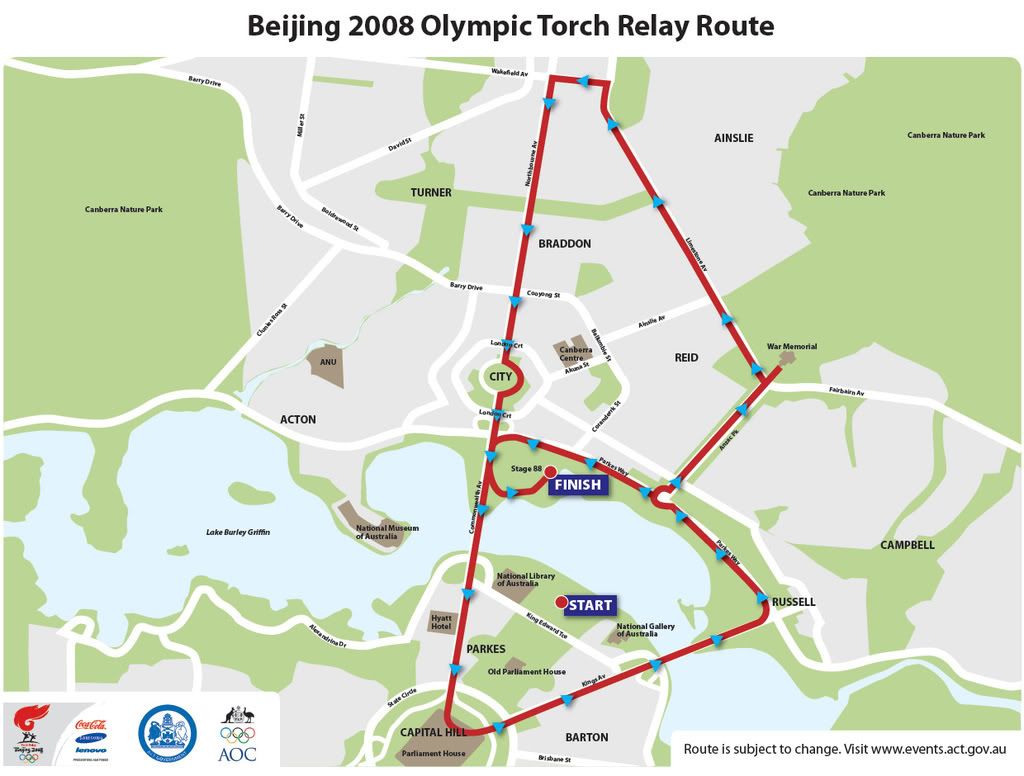 I heard on the radio this morning that the route for the controversial Beijing Olympic Torch Relay had been released. After a bit of googling this is what I found (you should be able to click the image for a larger version, or follow the link below to download your own)…
Events ACT: Beijing Olympic Torch Relay
Events ACT: Official Canberra program (2mb PDF) (6:10am-2:15pm)
Weekly Newsletter
Every Thursday afternoon, we package up the most-read and trending RiotACT stories of the past seven days and deliver straight to your inbox..
ACT Gov: Download your own route map (2.2mb PDF)
ABC News: Canberra torch relay route released (juicy comments section being added to in rapid fire!)

…seeing as this kerfuffle will interrupt my daily commute to work, maybe I will join in the inevitable protests as well! I'm sure taking the torch so close to the Chinese Embassy will be a decision remembered fondly, despite Ted Quinlan saying on radio that it was just a coincidence. For those that haven't caught on yet, the relay is the reason for the perimeter fencing that has been placed around the village recently.