Strolling down a path in Dickson I was suprised by the following piece of graffiti on the footpath: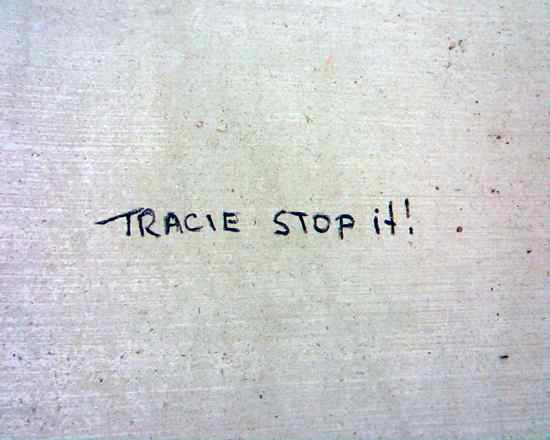 Odd, I thought. A curious way to leave a message for someone you must be quite sure will be walking down the path. And will she know what it is she's supposed to be stopping?
But there was more on a fence a bit further along: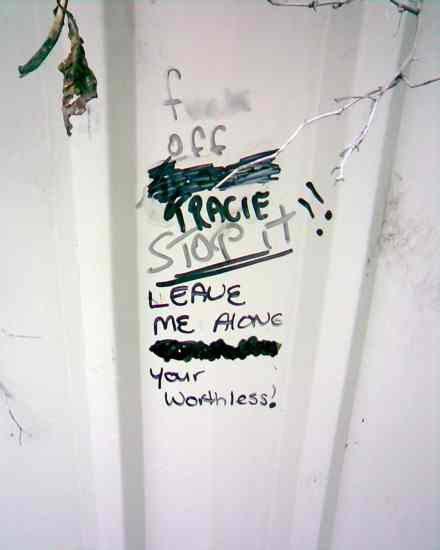 (Yes, I've air-brushed the first word for those with delicate sensibilities)
All very odd. So, with no facts at all, would anyone like to make up a scenario that fits these limited insights into another world?