[First filed: February 27, 2007 @ 23:06]
STORM STUFF
Well the storm pictures have been so wildly popular they're wreaking havoc on our server and internet connection. A big hello to all the new readers.
If all you want to do is see pretty storm pictures then here's a slideshow for you and youtube can cover the costs (now updated with our full set of pics and a sound track courtesy of The Lavans):
(incidentally version 1.0 of this video was so wildly successful that it picked up the following honours on YouTube:
#52 – Most Viewed (Today) – News & Politics – All
#58 – Top Favorites (Today) – News & Politics – All
#19 – Most Linked (Today) – News & Politics – All)
Details on the provenance of the pictures below:
[ED – FYI the SMH is now on the story apparently it was a "supercell thunderstorm", and now here's how the story involved from 11.06 pm 27-FEB-07]
I can't find one of those fabled alerts anywhere logical like the SES, Canberra Connect, ACT Govt, ABC local or similar websites, but the BOM is warning this one could be bad, and from the look of the radar shot – a big black blotch right over Canberra – someone's going to cop it.
The lighnting show is something else – bursts at least every second – never seen such rapid fire lightning…
Watching the radar over the last hour, this cell just appeared out of nowhere just south of Hall.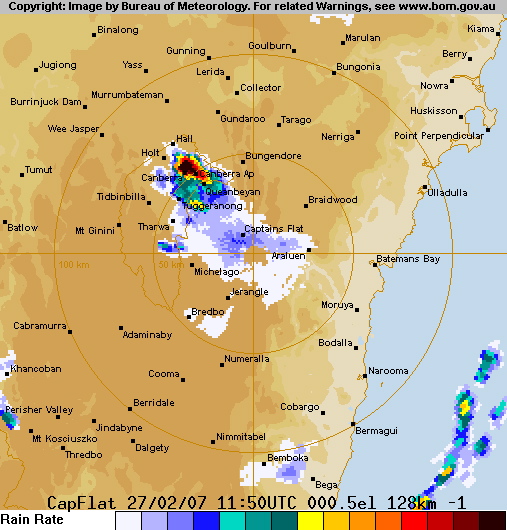 [ED – used a slightly more recent image than the one Al sent in. One hell of a storm and a caution against relying on the warning system for something as unreliable as storms in the mountains]
UPDATED: And pictures!
If you missed them, these ones are doing the email rounds, please don't send them to me again, much as i appreciated the two dozen large sets of pictures I've had (if the photographer would like a credit, please get in touch):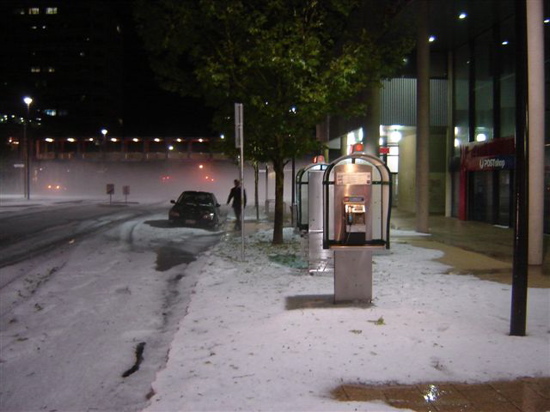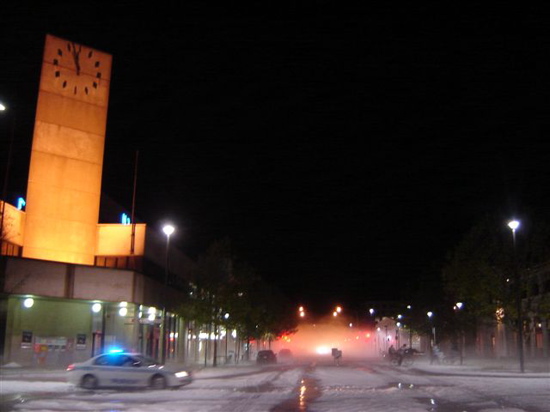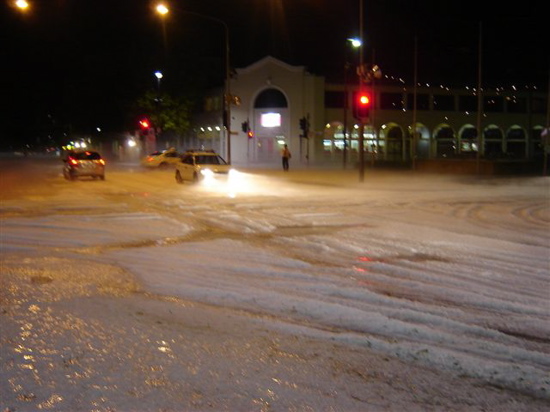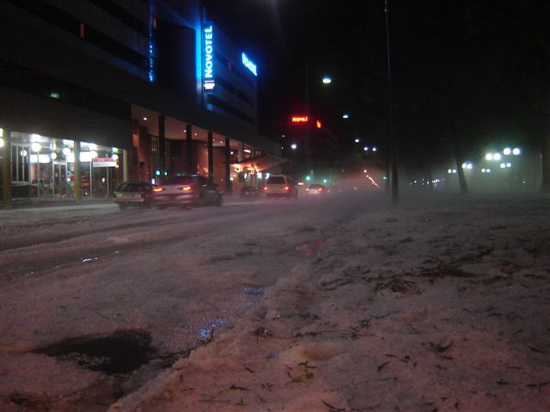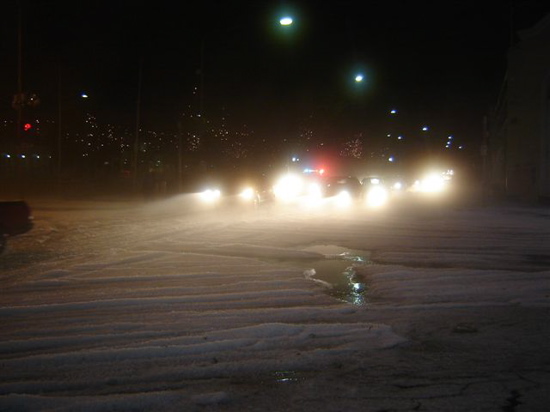 And here's another one doing the rounds: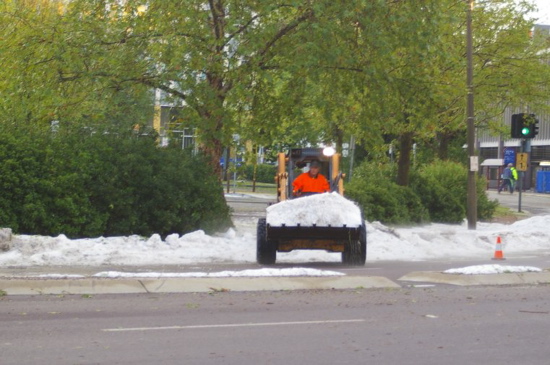 Also Leonie sent these in from the Civic Pool carpark this morning: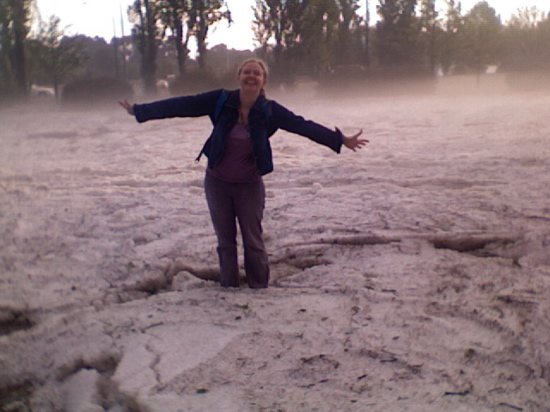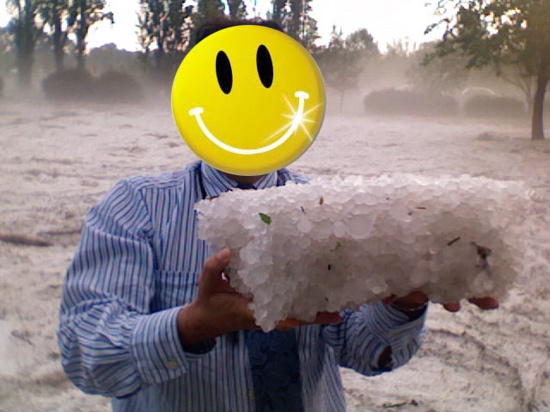 SamTSeppo has been in at ANU cataloging the aftermath: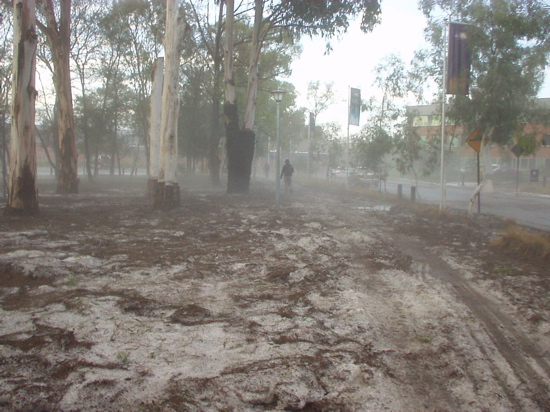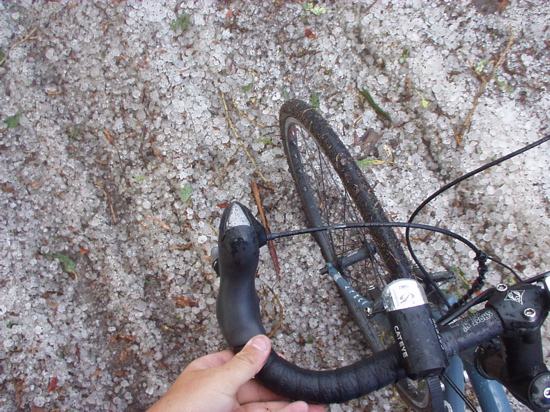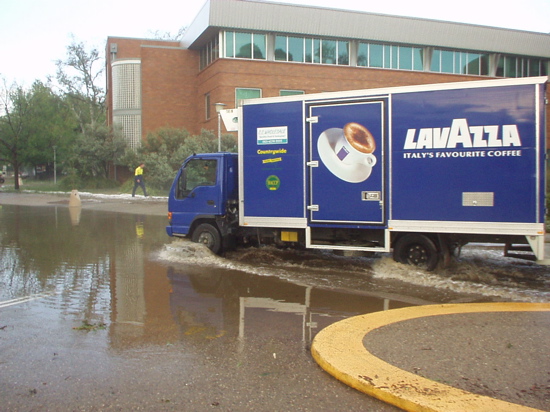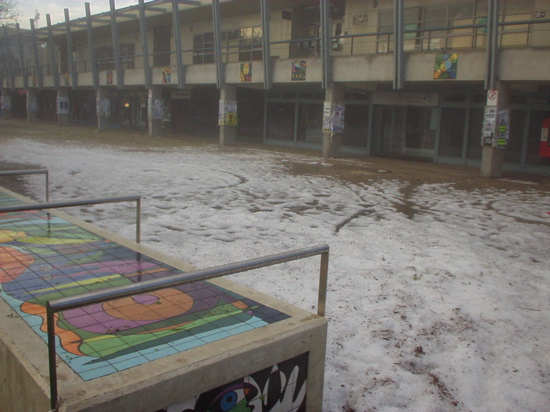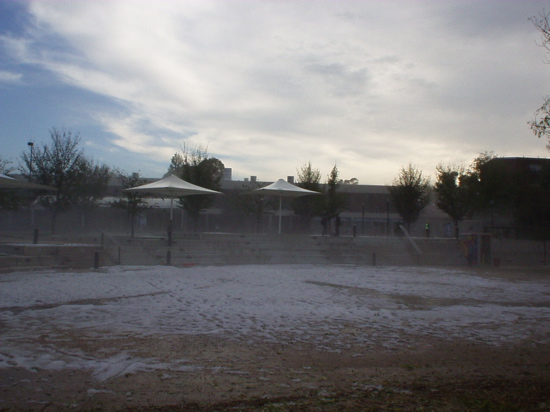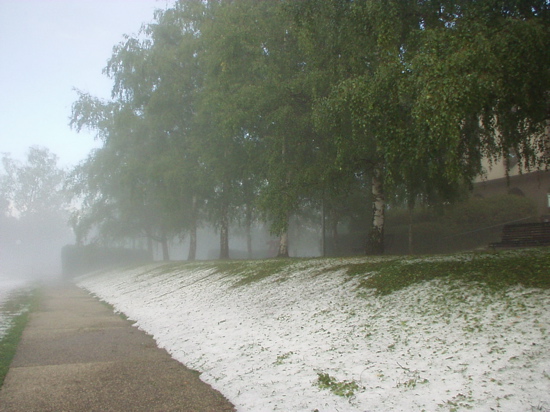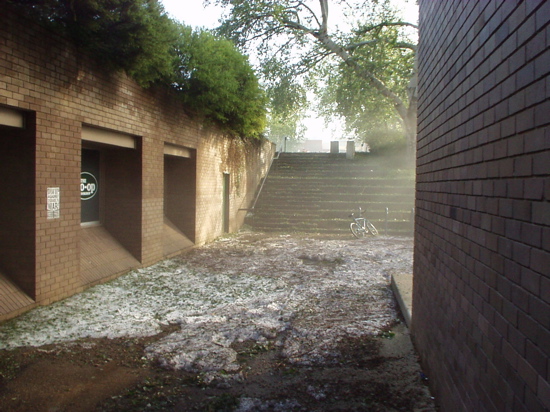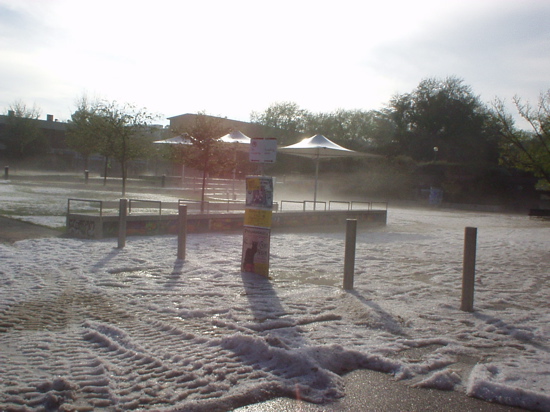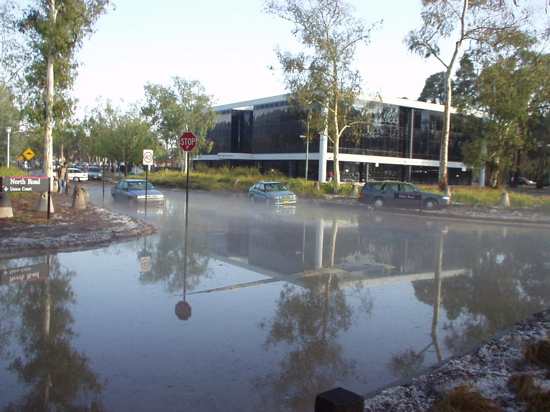 From last night these from Angus in Turner: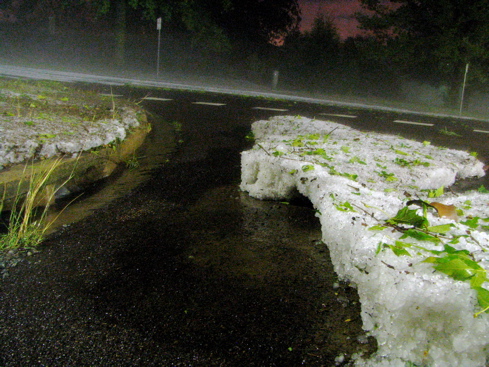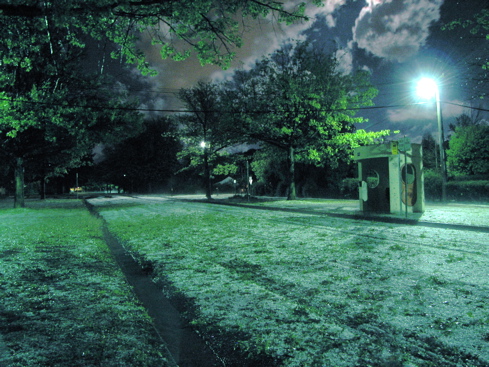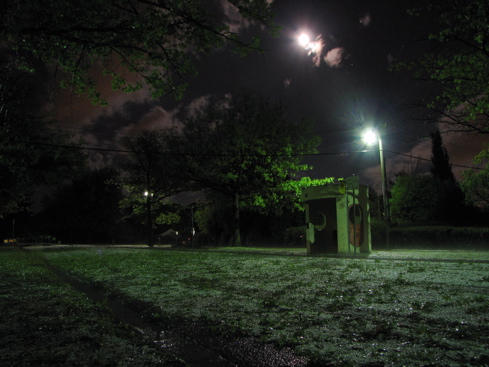 And these from Bartron in Duffy: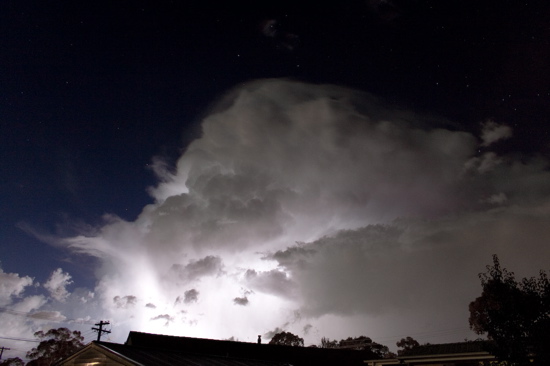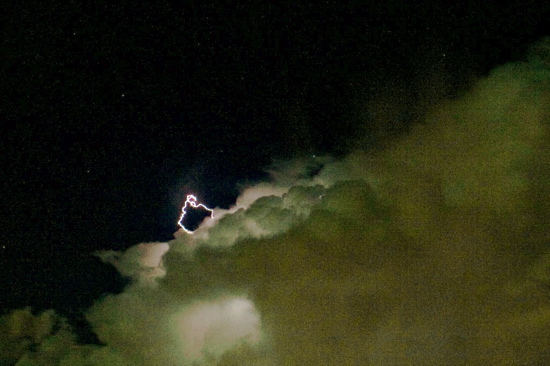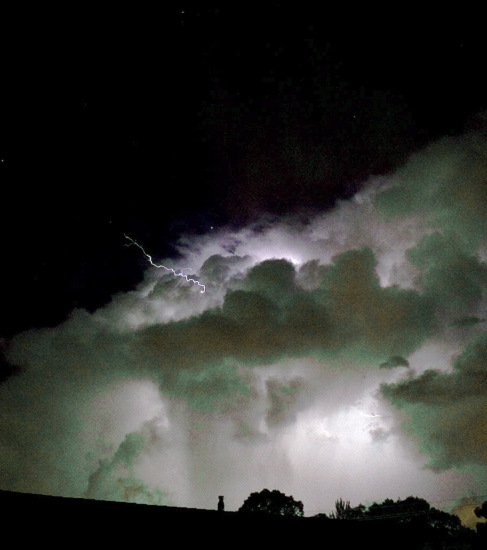 Also, here's the view from Yass as is doing the rounds: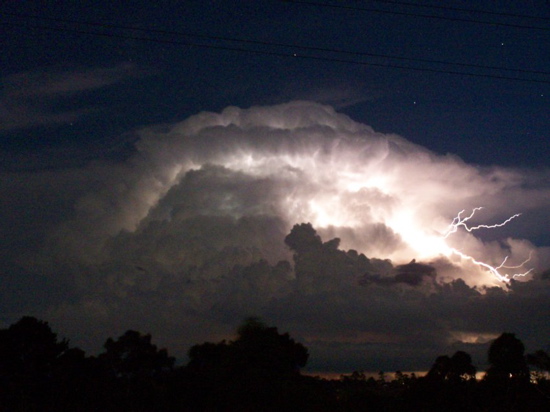 And more forwarded slip sliding action in Civic: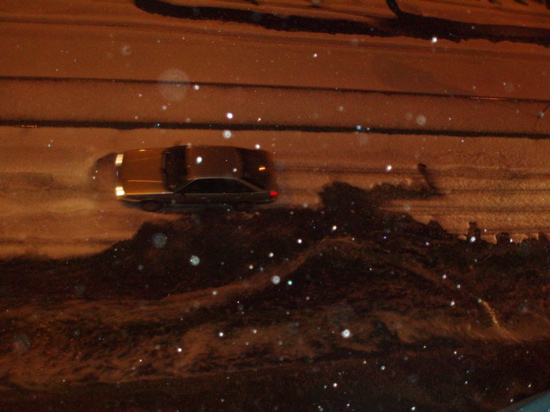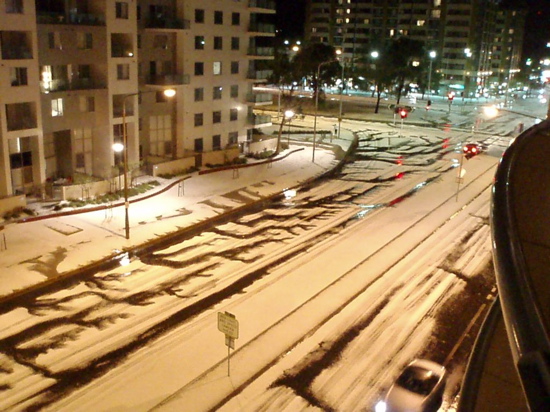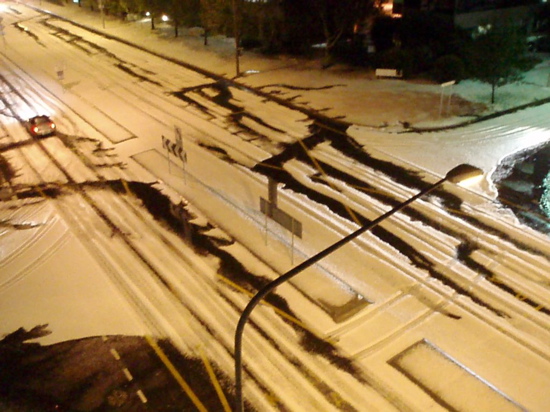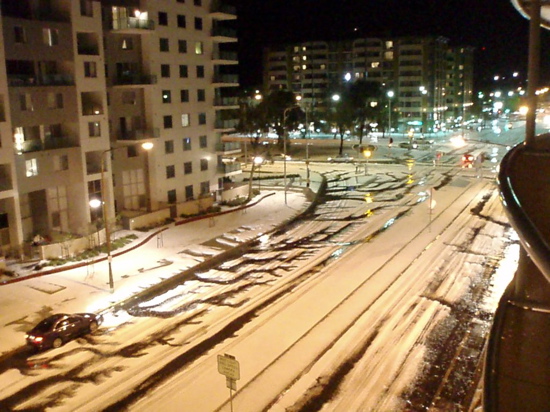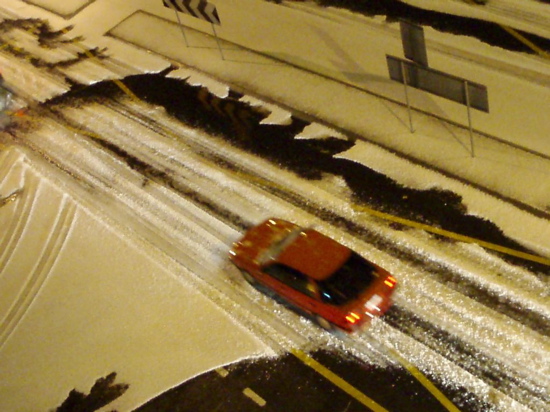 And here's a look at what Kerces found when she got out and about in Civic at lunchtime: