The Canberra Centre has been giving the average punter an opportunity to dream of glamour with a series of fashion shows. I went along to one of these on Friday afternoon.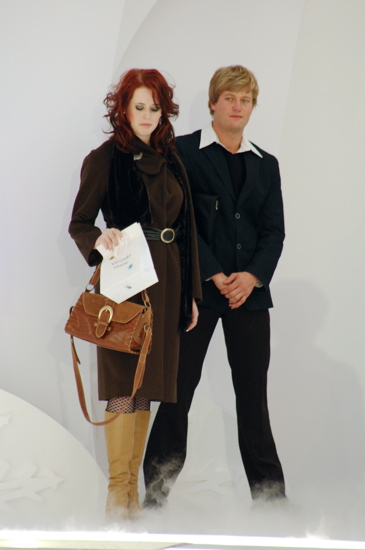 As JB and I arrived the models were showing extravagant white lacy underwear. I later decided they must have done the underwear first because it would have been the hardest to get on and off.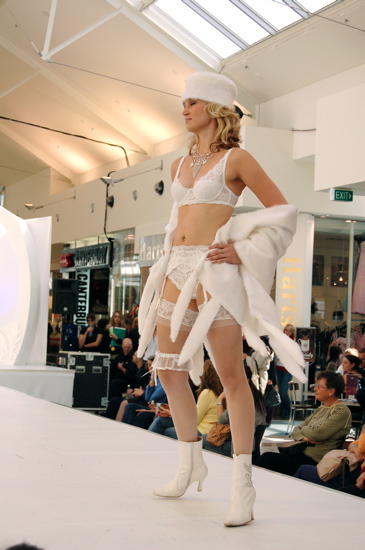 Now I am an avid reader of Cleo and Cosmo, plus I have that fashion bible CityNews at hand so what follows is my interpretation of what on earth these models were wearing. That said, I came away from the show with the distinct impression that more than half the outfits they had shown were actually wearable, unlike what frequently turns up in magazine fashion shoots. For this I applaud those who put the show on.
This autumn, those summer dresses don't need to be thrown away because you can wear them with a jacket, shrug or scarf to keep warm. There was quite a bit of this shown.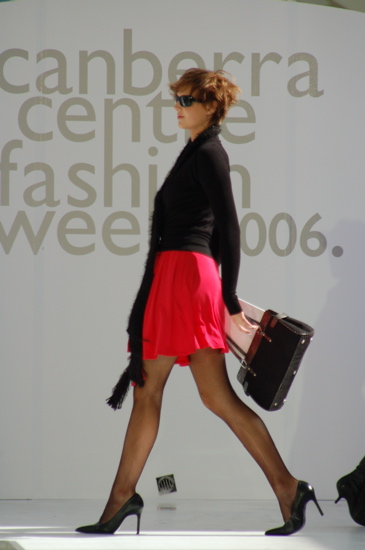 Stockings also help keep legs warm, and are a big feature this season.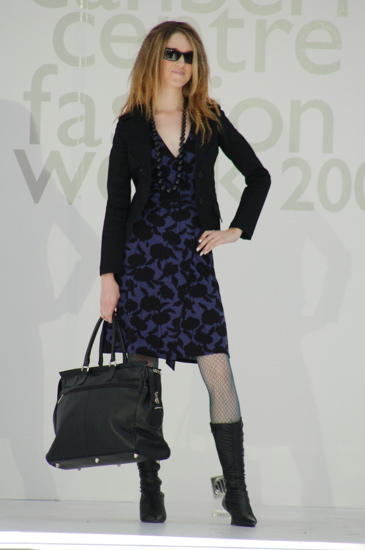 Of course the best way to keep warm, especially in Canberra is with a coat. Trenches are still hot and there's quite a bit of tweed still hanging round from the 50s look last season.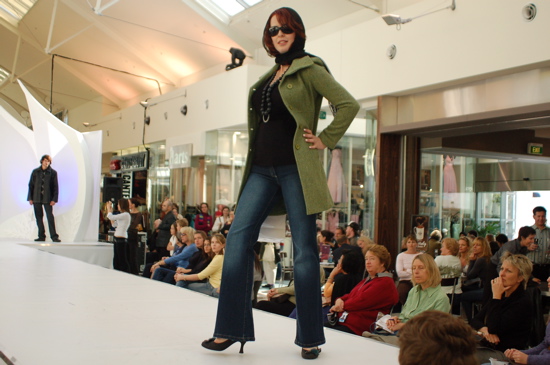 For the men, think grandpa-ish: vests, argyle jumpers and cardigans. Plus leather jackets and denim never go out of fashion.