Here they are finally, what I just know you've all been holding your breath in avid anticipation of — the winners of the first ever RiotACT Christmas Tree Competition!
In the interests of fairness, my mother judged the competition with my assistance (excluding myself from the running, obviously).
First prize goes to….
JoeyJoJo and her small but elegant tree which is dwarfed by the presents "under" it.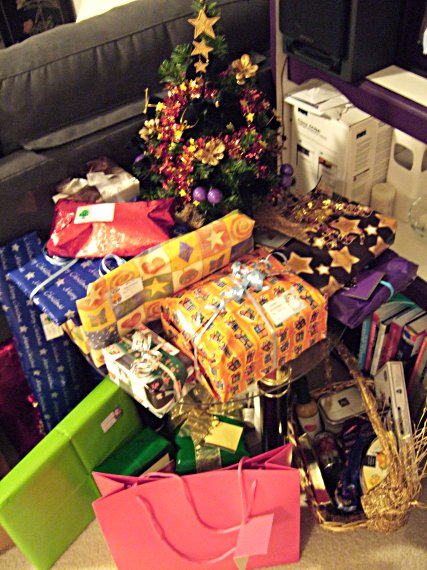 Second prize to Blamemonkey, for a tree that made us both laugh.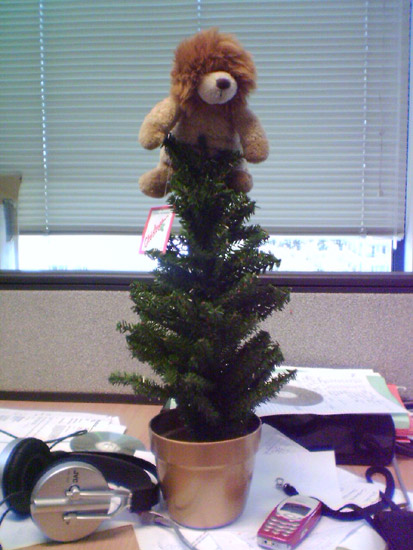 And third prize to Stacey. The chief judge particularly like the star decorations on this one.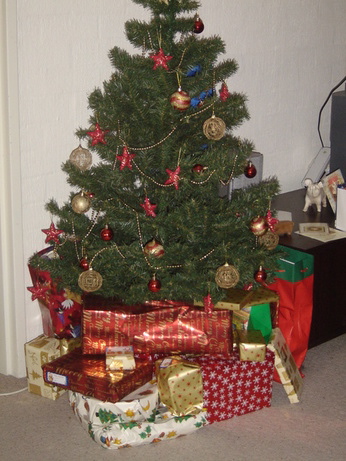 So that's all folks. Tune in again next Christmas when there may or may not be another, fiercer competition.