Although I have had assurances from several quarters there will be entries into the first ever RiotACT Christmas tree competition, I have seen no sight of them.
So I decided to enter myself and hopefully inspire some more budding festive decorators to photograph their trees.
So here tis, the 2005 tree of the Kerces household: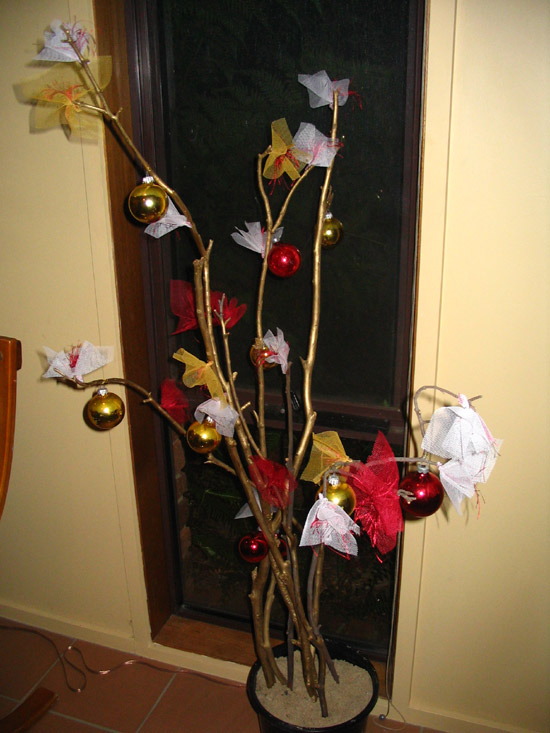 Note: you don't have to be all arty, traditional trees are perfectly acceptable. Ours just broke irreparably several years ago and ever since we've made something.