Hey there Rioters,
Ive been involved in another video project that I want to share with you all.
Its a music video for Canberra record label KP Rekordz, there artist Big Dave and singer Kitty B. (click link below to check it out).
http://www.kokyprik.com/index.php?option=com_content&task=view&id=570&Itemid=120 
It was filmed around Canberra using a local director, local actors and film crew.(check out kokyprik.com for a list of people involved).
The song is titled "Days Gone By" and its by Big Dave featuring Kitty B.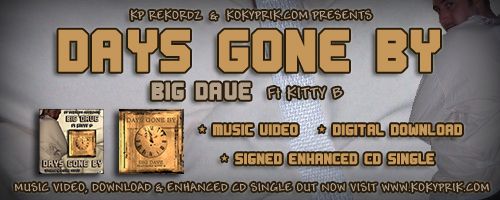 Hope ya dig it!!