As sighted in Braddon. The wearer doesn't love Queanbeyan so much that she was willing to have her face in the photo. Just going to show you can take a notable photo with a camera phone and no twiddling with settings.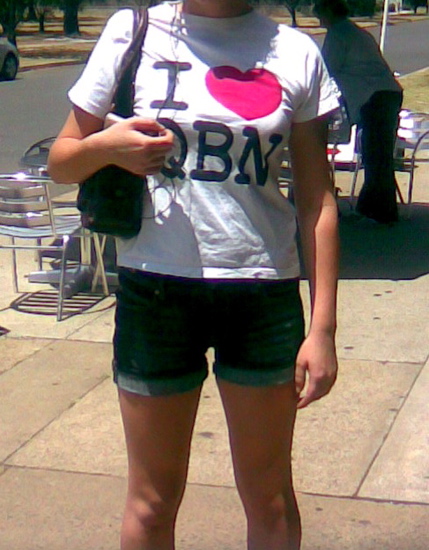 Got an image of Canberra you want to share with the world? Email it to johnboy@the-riotact.com
And on that note we hope you all have a Merry Christmas.