Intrigued by the missing sheep mystery, I headed in to Civic today to see what could be found.
The standing sheep of the pair is indeed missing, and as I took out my camera two guys from Urban Services arrived to remove the paver to which it had been attached.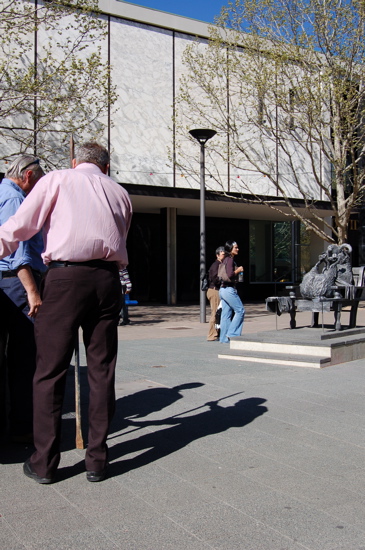 They told me that it appeared the armoured vehicle had hit the sheep's front right shoulder because it had been twisted around on its rear left leg, the only which had stayed attached. They said it was getting its legs welded back on and the artist was coming up from Melbourne to re-etch the wool texture into the welds. Depending on his availability, it is hoped the sheep will be back in place in a couple of weeks' time.