Quite the doozy of a storm just blew through and the rain hasn't let up, here's a look at the stormwater just near the Turner bowling club: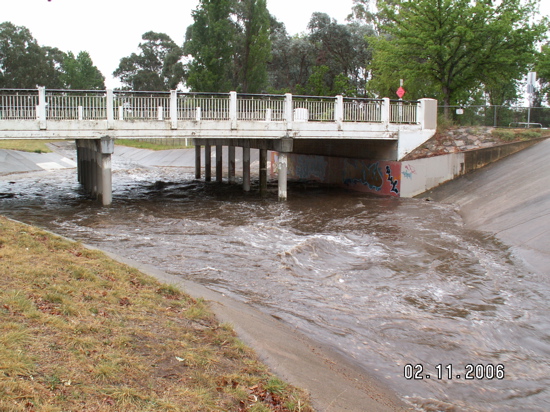 The Bureau of Meteorology is warning of severe storms throughout the day.
The radar loop, which can be quite exciting on days like today, is worth checking out.
UPDATED: Thanks to Thumper for the heads-up, The SMH reports that the power at Parliament House took a hit during the storms, so much for the back-up power.