Here in the RiotACT bunker we've noticed that, despite the readership talking a big game about their party-hard ways, you've always been a bit shy when it comes to actually turning up for the RA social functions.
So here are some pictures of our bicycle bar crawl of 14-OCT-05 in the hope it might inspire some of you to join in the fun.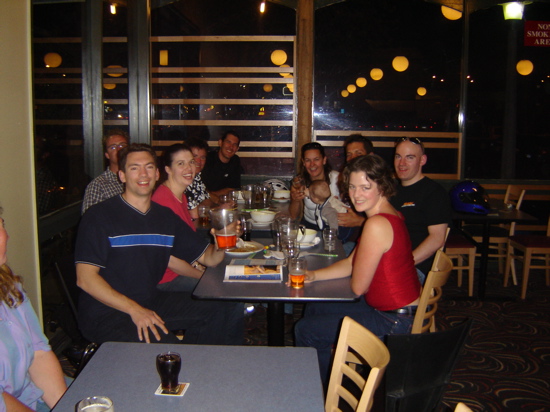 It started innocently enough with the brave and the few taking in a beer on a park bench waiting for O'Neils to open in Dickson.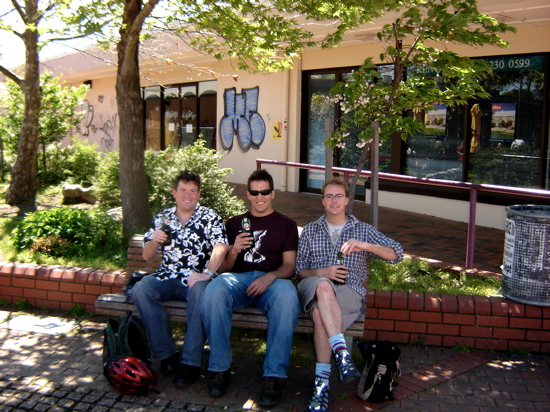 But in due course O'Neils was open and a heartstarting tequila with beer chaser was procured.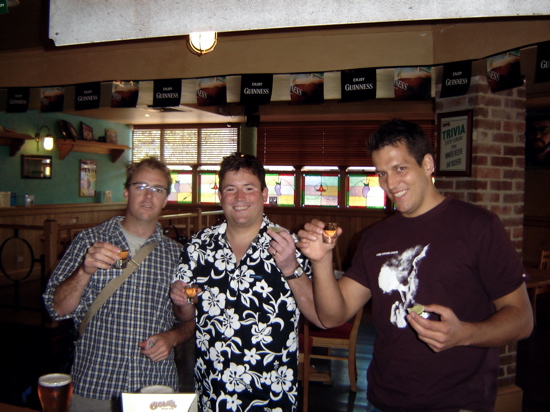 By the time we got to Tilley's in Lyneham we had been reinforced.