The first weekend of December for me has always meant it's time to put up the Christmas tree.
In that spirit I'd like to announce the second annual RiotACT Christmas Tree Competiton. To enter the competition all you need to do is email a photo of your Christmas tree to trees@the-riotact.com before 8pm 20 December 2006.
To get you all inspired, you can look at last year's trees, or here's mine and Johnboy's.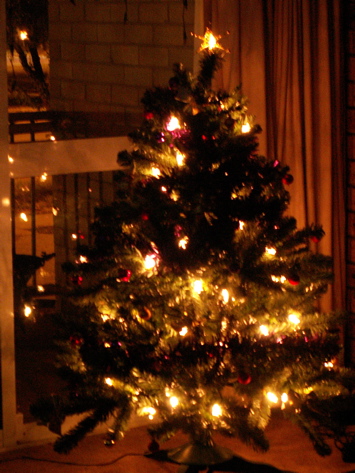 And here it is in daytime. If you also want night and day pictures published, we're more than happy to do that.