Well the headline was a match summary phoned by a drunk to his mate in my hearing last night at the Brumbies.
On the bright side we won the second half 7-0, a feat somewhat marred by a 19-0 spanking in the first half for a humiliating home defeat 19-7.
Planet Rugby's match report is here for those who want the gory details about our team which can't catch.
Adding to the fun was the abysmal ticket sales. This was the immobile mob in front of the eastern booth at kickoff time: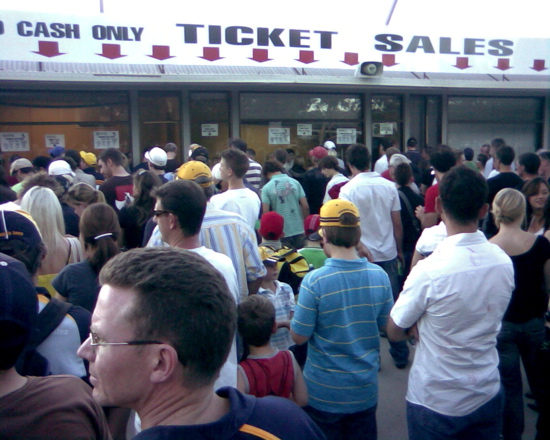 (BTW the dude in the foreground with the glasses is a queue-jumper of mammoth proportions, and yes, we were all too gutless to even say anything possibly because he was with a mob of young children)
Not exactly the best use of my leisure spend.