[First filed: May 02, 2007 @ 11:46]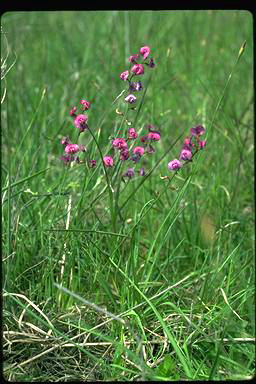 (Photo courtesy of the Australian National Botanic Gardens)
Word reaches us that the site of the controversial Tralee development is home to Swainsona Recta, aka Small Purple Pea, aka Mountain Swainson-pea. Which could be a bit of a problem as it's listed as endangered on both the NSW Government PlantNet and on the Department of the Environment and Water Resources Species Profile and Threats Database.
I don't have confirmation of this, but we await further developments.
UPDATED: Well the CT's only local story today is on this issue. It seems the pea is found "near" the development rather more than "on". But it's amazing what you can't find when you set your mind to it.