Having been on leave through much of December and all of January, I have become unfamiliar with the smaller hours of the morning, hours such as 8am. So it was with a mixture of shock, horror, and disbelief that I found myself in Commonwealth Park for the morning of Australia Day 2006.
There had been promises of a free breakfast. Knowing well my economics, I had predicted this would lead to horror. Horrors such as this line.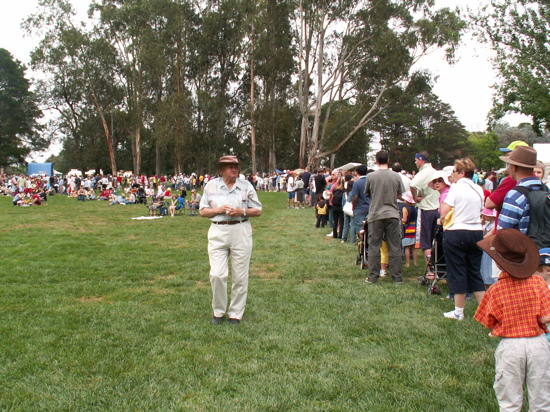 Despite the line for free food the crowd was in good spirits. Even if some members of it were a little confused about which way the flag went.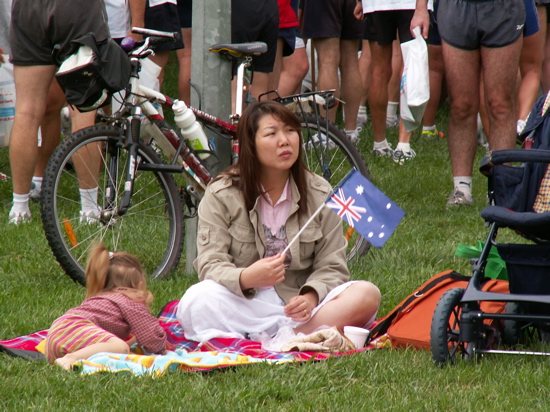 The Sing Australia Choirs were in fine voice, ably supported by the Canberra City Band.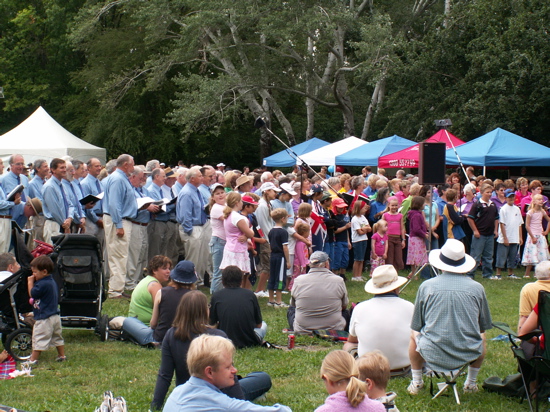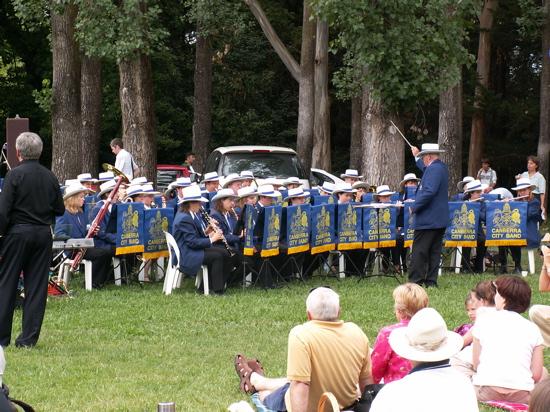 (next)