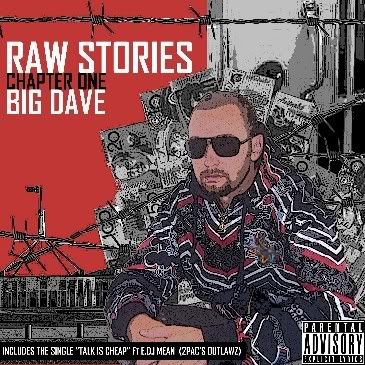 Hey guys.
Big news for Canberra hip hop!
Big Dave is releasing his cd "Raw Stories chapter one" to stores nationwide and on iTunes on Sept 1st.
The cd has in put from EDI of Tupac's Outlawz, Doimngo (Big Pun), John Payne co-founder of Death Row Records and local artists to….pretty huge for a Berra lad!!!
If you want to find out more or check out what the media has to say about our boy visit www.kokyprik.com …Theres a one minute promo vid for the album there which is pretty sweet.