Hi Dudes,
Following an article on RA a few weeks ago about a big festival at Corin Forest early next year, I thought I'd take my shiny new 10 speed for a bit of a covert Captain Cook on Sunday morning, and see how things were shaping up. (Given the line-up, I was curious to see what sort of infrastructure they had beyond the slide and other stuff I remember as a tacker.)
After managing to get up Corin Road (58 minutes) I spoke to a few of the guys working on the site (and there were more than a few of 'em, so no chance of me being RA's new undercover reporter, 'fraid) who took me on a bit of a tour (to Mark and the other tall dude – thanks! ).

From what I saw, it's looking pretty promising. There is biiig natural amphitheater that will hold the main stage, plus a couple of smaller clearings (surrounded by giant pines and gums) that will feature support acts and provide a more intimate environment. Kind of hard to explain, but looked cool. There will be camping on site, and those areas look awesome (a LOT better than what I've experienced with the bike at the 24 Hour bike events at Kowen Forest).
Some pix attached – sorry not more detailed, but only had Ye Olde School 50mm lens – but hope they give an idea and hopefully the organisers will put some more on the official site (as the setting has surely got to be one of the ACT and CorinBank's main attractions).
CorinBank dudes: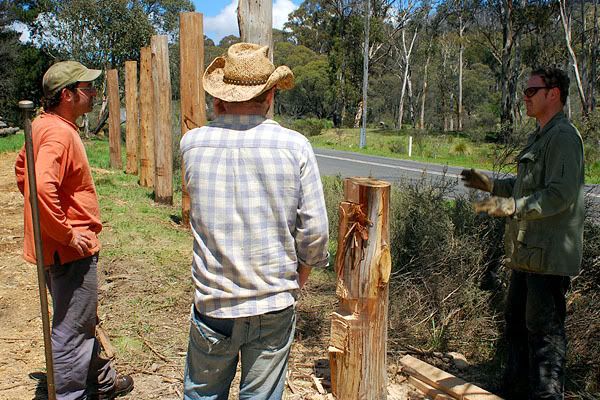 Camping Area: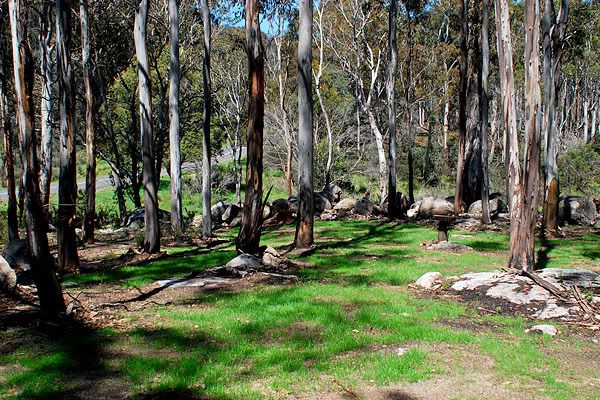 Camping Area (looking at where paths will go):