On Friday morning I was alerted to a piglet walking along College St Belconnen.
Having the box brownie to hand i snapped off a few shots. one of which shows a small piglet, fossicking in the bush next to ahem the AFP buildings in Belconnen.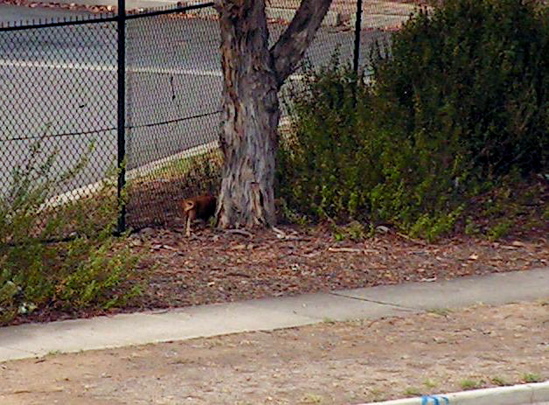 This morning I was told that three AFP members were seen trying to catch said piglet late Friday afternoon. They were using branches off trees to try and distract him while another tried to catch him and hold him. I have no information on whether the piglet had been greased.
I expect he spent his weekend rotating slowly over an open fire (unconfirmed).